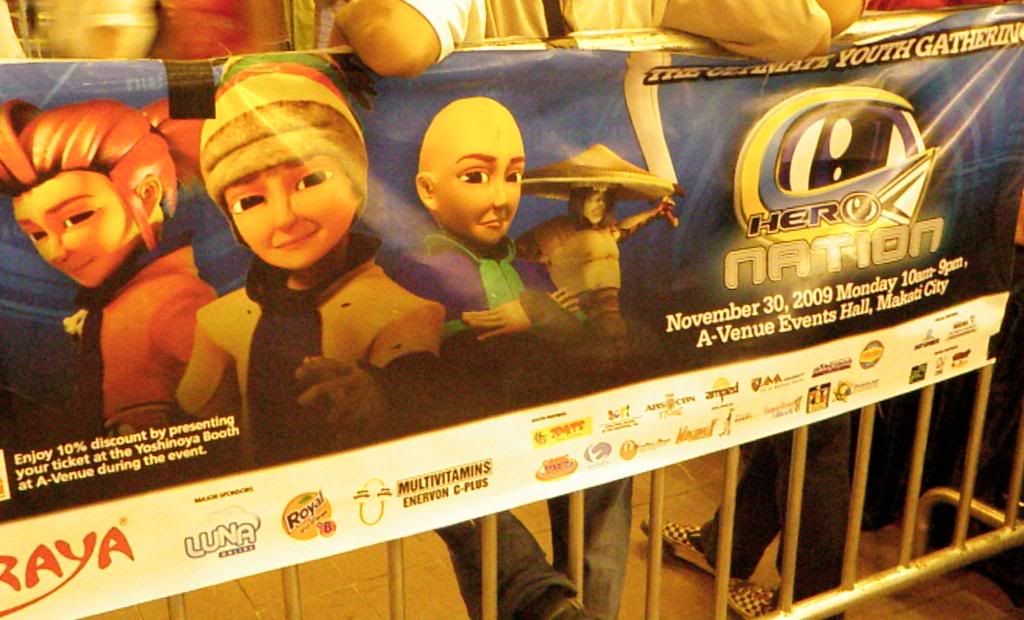 Hero Nation
has passed and though we ran into some unexpected trouble we still had some fun and enough Cosplayers to pose for our first anime convention. It's just sad that the venue namely A-Venue was so jam packed that ticket sales stopped and they had to refuse entry to the hundreds of people that came in late including us. Who would've thought that an event as big as this would go for a convention hall that wouldn't be able to accommodate everyone that wanted to join or get in on all the action. The good thing is since not everyone was able to enter the hall most of the cosplayers were outside so we had the chance to take photos just outside the hall. So check the break for all the great cosplayers we were able to catch.
Hopefully next time HeroTV would be able to get a convention area that can let everybody in or at least be able to come up with a plan to let some people in when some go out.
Here's to all the cosplayers who were kind enough to give us a show. If you guys know another cosplay event coming up do let us know through the comments so we can cover it for all the geeks out there.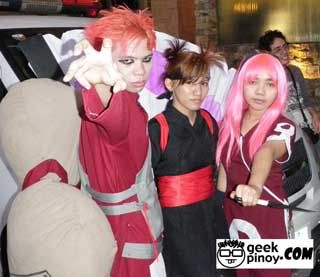 Posted by Jab Escutin