Ever wanted to figure out what
kind of Geek you are?
Artist Julianna Brion made this diagram to help us figure out where we are in the geek spectrum. Check the break for the full image and please visit the source for more of Julianna's work.
Click the image for a closer look. And yeah she misspelled some stuff just to make hardcore geeks irk.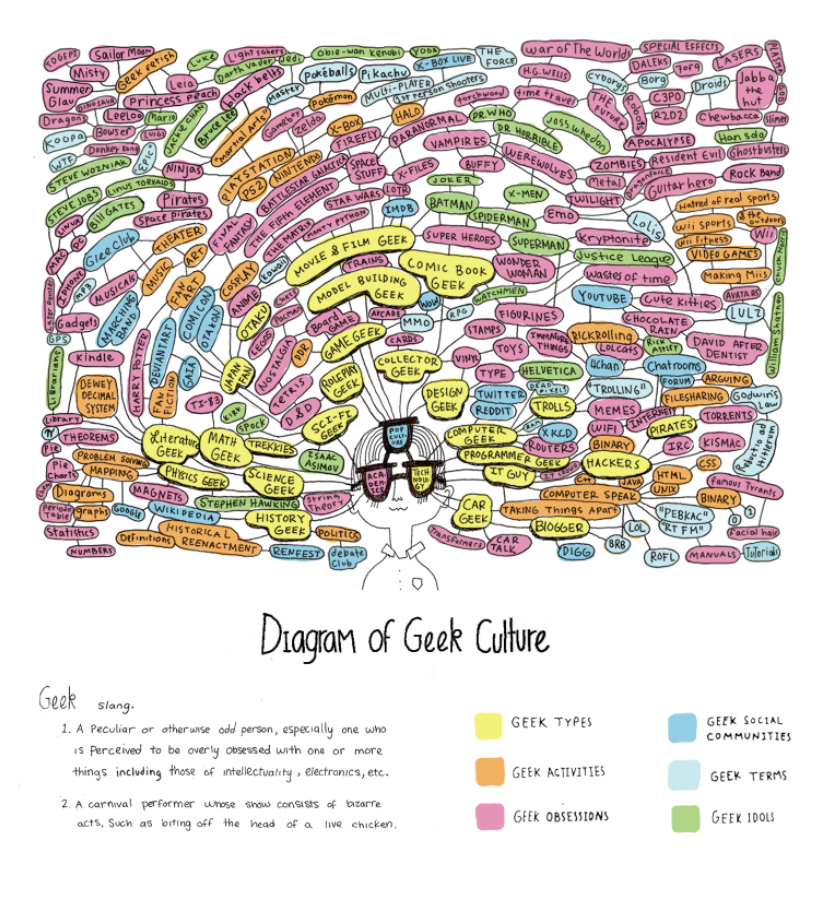 Posted by Jab Escutin
Source:
Julianna Brion
via
Gizmodo