With the growth and development of technology we find more and more ways to communicate with one another. Be it through social networks like Facebook or a simple text message we have a lot of ways to choose from. So which form of communication is the best way to make the first move on a hot girl or guy?
SFWeekly has posted a simple chart that we can follow. Check it out below and don't forget to click on the image for a closer look.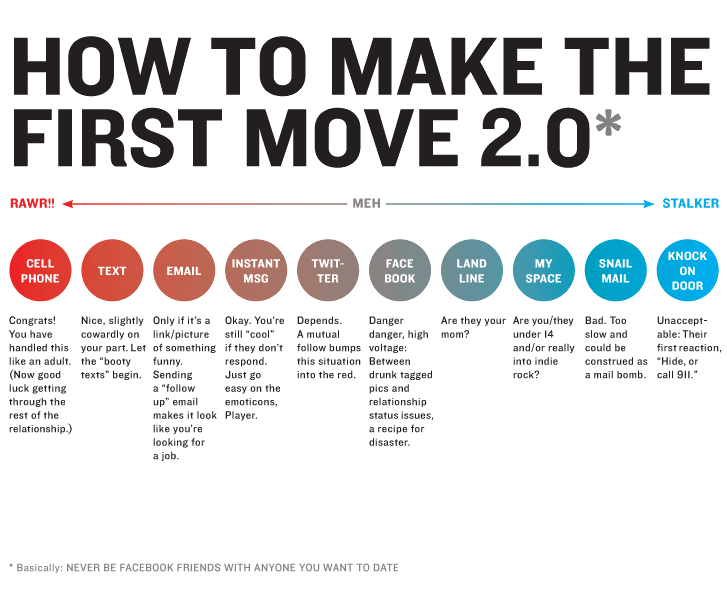 It basically says calling on the cellphone is still the best way to go. And I don't think anyone would directly knock on the door except if it was a hot neighbor and you can go for asking a cup of sugar routine. In my opinion Facebook is also a turn off except for anyone that only communicates through Facebook. So before you go and start thinking that what you're planning is cool and all try to look at the chart just to make sure.