The kunai flinging girl from the Street Fighter 3 series is rumored to make an appearance in
Super Street Fighter IV
. A screenshot from the Japanese Street Fighter blog posted a screenshot that lead to the speculation that Ibuki is already in SSFIV.
Check the break for the screenshot and the seemingly undeniable leak.
Ibuki is well known for her signature kunai throw in SF3 and so far she is the only one we've seen with a kunai. So here we have Guy using his focus attack to deflect a kunai. From who or where?... hhhmmm...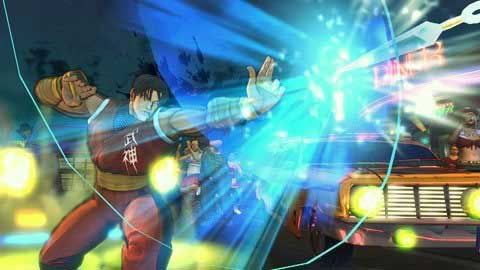 Posted by Jab Escutin
Source:
EventHubs