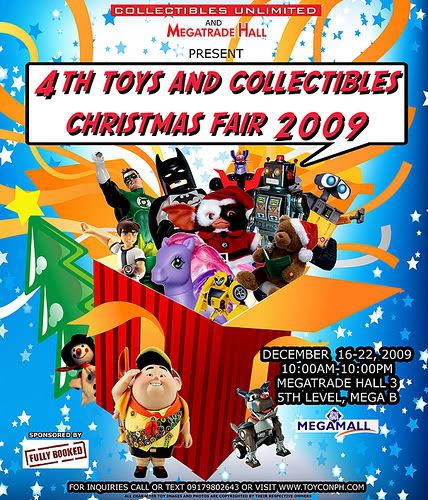 SM Megamall is home to different stores and interests and this year, it hosted one of the much awaited conventions of the year toy, action figures and cosplay geeks – the 4th Philippine Toys and Collectibles Fair 2009, by Toy Con PH.
I admit, I'm a newbie at this and I don't quite understand why these action figures are valued so much. And the value is categorized in different ways – New, new and boxed, new and unboxed, old, old and boxed, old and slightly dilapidated box, etc.
In my curiosity, I kept on asking a collector why these toys are so precious. And he explains: 1. The story where these characters are from are the main key as to why they appreciate these action figures. They were created by superb artists and seeing them in the tangible form is a big deal, 2. The colors and details on the figure that makes it real and 3. Being one of those who owns the figure is truly priceless. Trying to comprehend all these, without sounding stupid, I responded nonchalantly with: "Ohhh… Interesting!" But who was I kidding? I didn't really pull it off.
Anyway, as I was walking around and immersing myself in this interest, I found out that a newbie and a geek can both shop and enjoy. There were a lot of things we can buy. So the shopping geek woke up. Indeed, there were different collectibles here. Ranging from Coca-Cola stuff, Anime soundtracks (in CD Albums!) and…
… Foreign Cuties! There were fans, pins, posters with these cute faces!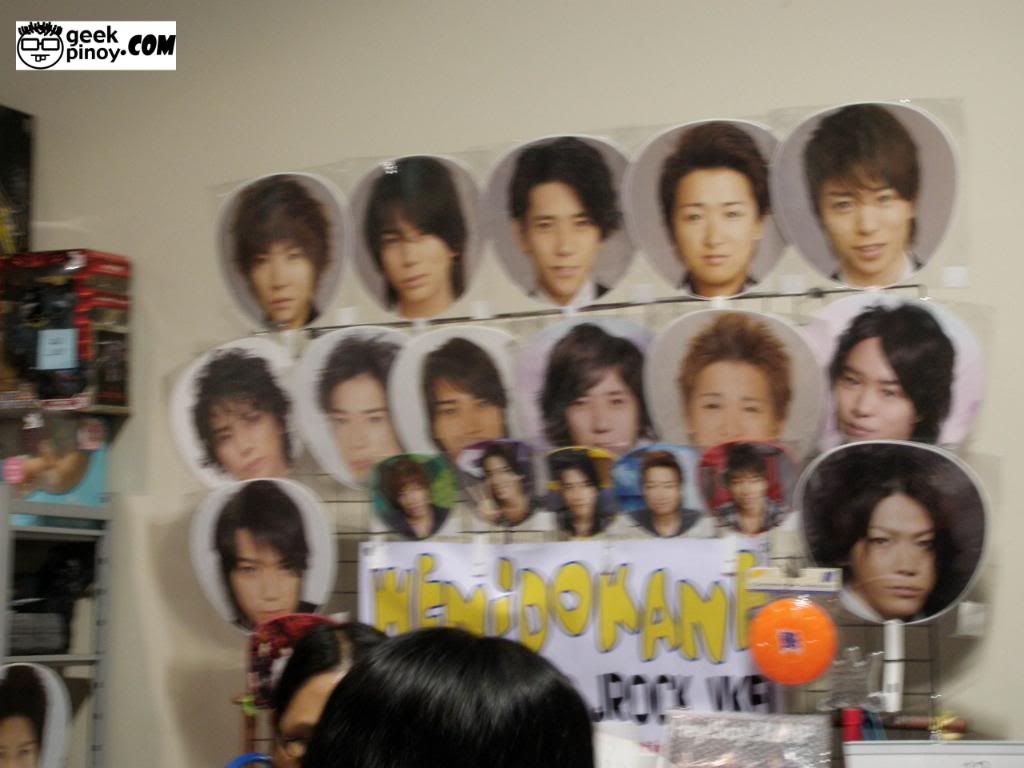 And now, the Cos Players! I could not believe my eyes! The anime characters (that I do not know) came to life. I admire their passion and the lovely costumes.They look so fabulous! I also noticed some of the parents who supported their kids in dressing up for the event.
Cos Players lurking around just like ordinary spectators, browsing for things they can buy!
Here are some of the Fab Finds in this event. This time I got to show my geekiness in shopping and in haggling. I got so excited that for a moment I forgot that I was there to cover the event (Shopping geeks, I'm sure you know what I mean)!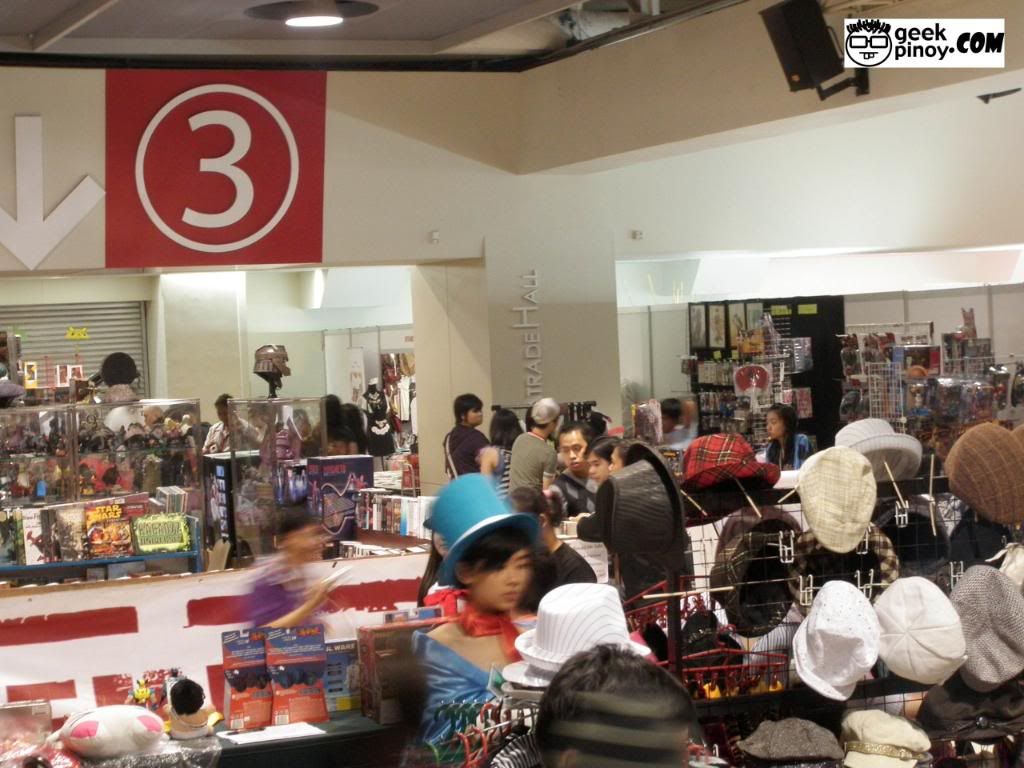 And just to let you know, there was a Christmas Bazaar next door! My next stop! Stay tuned for more events that we'll cover here in GeekPinoy!
Gotta go Shopping!
Posted by Soraya Peralta
More Info:
Toy Con PH
Non-Geek Eyes are posts contributed by Soraya Peralta that gives us geeks a look into a newbies point of view on the simple things we love that the rest of the world doesn't seem to understand.

Follow Soraya on Twitter: kaAYAaya