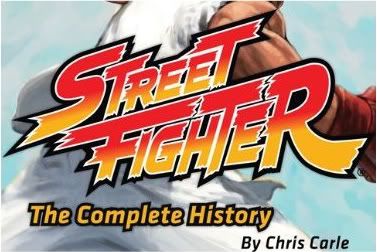 IGN editor Chris Carle will be releasing a book detailing the history of the fighting game that started a whole genre. Street Fighter The Complete History is scheduled to be released on March 31, 2010 with over 200 pieces of artwork and details regarding the history of the best fighting game ever. Check the break for the full cover and synopsis of this book that Street Fighter fans should not miss.
Click the image for a closer look.
Street Fighter took the video gaming world by storm in the mid-1980s; more than 127 million copies and hundreds of imitators later, the series continues to be one of the most beloved and successful video game franchises of all time. In this official history, legendary game developer Capcom opens its vault to tell the complete story of Street Fighter. Original text and interviews with the developers and animators present the franchise s impact on gaming culture, while more than 200 pieces of artwork reveal the care that went into designing the button-mashing classic. Featuring a slick flexi cover, this collection will be indispensable to the millions of ardent fans worldwide.

Posted by Jab Escutin
Source:
Amazon