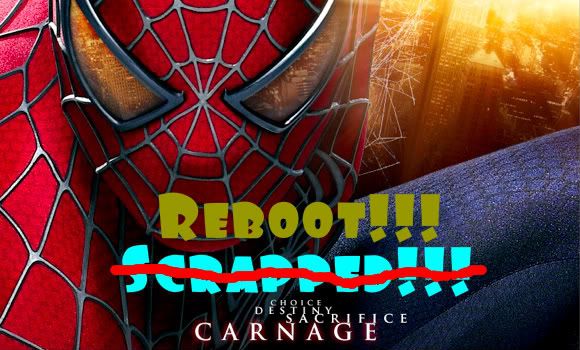 Well that was fast! Just a week ago Sam Raimi quit on the Spiderman franchise due to strict deadlines that would jeopardize the creativity of the film. Now Sony signed on Marc Webb to lead the new direction of the Spiderman franchise. With plans of releasing the Spiderman reboot around June of 2011 it's no surprise that Sony Entertainment isn't wasting anytime to get things going.
"At its core, 'Spider-Man' is a small, intimate human story about an everyday teenager that takes place in an epic super-human world," said Sony Co-chair Amy Pascal, in a statement. "The key for us as we sought a new director was to identify filmmakers who could give sharp focus to Peter Parker's life. We wanted someone who could capture the awe of being in Peter's shoes so the audience could experience his sense of discovery while giving real heart to the emotion, anxiety, and recklessness of that age and coupling all of that with the adrenaline of Spider-Man's adventure. We believe Marc Webb is the perfect choice to bring us on that journey."

Since the new Spiderman movie would be set in highschool I think Marc Webb would do a good job specially with his experience on teen movies.
Posted by Jab Escutin
Source:
MovieFone