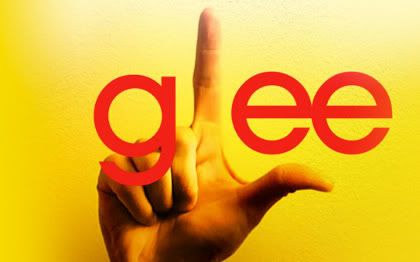 Glee Season 1 Ep. 2: Showmance – "Showcase of Issues"
A struggling music director plus his over the top wife plus the extra clean freak guidance counselor with a hidden desire for him plus a whole bunch of teenagers all with raging hormones and the Glee group with their own mischief equals a crazy second episode of Glee!
Second episode and I'm still enjoying! Sit back and read this review to know the different highlights in this "Showmance" episode.
***SPOILER ALERT*** ***SPOILER ALERT*** ***SPOILER ALERT***
THIS REVIEW CONTAINS A WHOLE BUNCH OF SURPRISES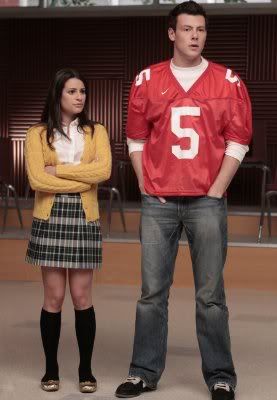 In this episode, Mr. Schue's energy was at its highest. He had positive spirits when he arrived in school, driving his car with a Glee plate. At the start of the show, there was a quick interaction between Finn and Rachel. It was like a tease for what's coming later on.
Mr. Schue is rehearsing the club for a performance during the pep assembly to attract more Glee members. Sue is starting to threaten him that the club will be disqualified in the regionals as the rule book states that there should be 12 members. Her powerful lines in this episode included: "But I don't menstruate." Schue to Sue. And Sue replies: "Neither do I!" This left Schue stunned and me, surprised and laughing! Only that strong personality can pull that off!
Now back to the show.
Schue is still trying to feel his glory days again so he made the club practice the disco, featuring the song "Le Freak." The club did very well. Although they were kind of hesitant to do so because they think the song was not that good. Due to the time pressure they're on for their presentation, Schue believed they did not have enough time to rehearse if they were going to change the song. But the club thought otherwise. Right after Schue practiced a Kanye song "Gold Digger," with them, the kids lead by Rachel, met and agreed to do a different number instead. They performed "Push It" which showed the teenager's hormones and interest in sex. The whole crowd loved the act. Even Emma and Principal Figgins were swaying to the song. But after that Sue complained that it was too offensive and demanded for Glee to be reprimanded. Instead, Principal Figgins cut the dry cleaning services of the Cherrios and gave the budget to Glee so they can buy some new outfits. This left Sue mumbling in anger.
I mentioned earlier about Rachel and Finn's teaser. Now, they really got it going. First, Rachel joined the celibacy club (where Quinn is the president). But she made her point that celibacy does not work for teenagers and in order to be prepared, what they need is education on contraceptives. I'm down with that! Glee was able to address this teenage issue directly and briefly and the transition to the next scene was not awkward.
Going back to Finn and Rachel.
Rachel was trying hard to establish a connection with Finn. This was proven when she offered to help Finn practice on his notes and she prepared a picnic on the stage complete with pillows, snack basket and drinks. On the other hand, Finn recognizes her intentions and submits himself to kiss her after their practice. Then again, Finn is still having a hard time controlling his "arriving early." So halfway their kiss he did arrive early and he left Rachel there, confused. This scene was hilarious! Finn had to imagine the time when he hit a mailman while he was driving with his mother. Apparently, the imagination didn't work this time that's why he just had to leave… right away!
Now, Quinn enters the club for "getting-my-man-back" purposes only. But when she told Sue about it, Sue made Quinn her spy. Just as I thought, Sue had another one of her evil schemes. And she's really good at it! Together with Quinn's sidekicks, they were Sue's eyes. In the audition, Quinn and friends sang "I Say A Little Prayer." True enough, she was back with Finn. Rachel sang Rihanna's "Take A Bow" because she thought that there was something between her and Finn. Plus, Schue gave Quinn a solo and told Rachel: "It's not always about you, or me." "You're not always the star."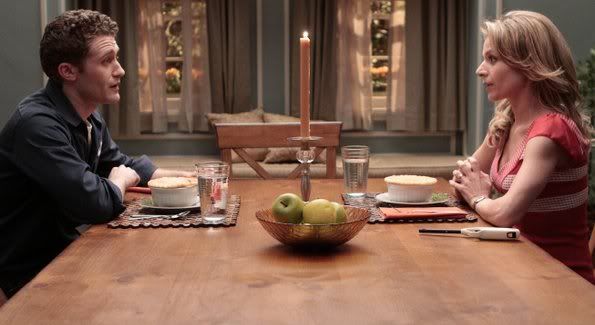 Now on Schue.
Terri and Schue went for a house hunt. Terri of course was so enthusiastic and was thinking of the different add-ons to their dream house. To get Schue to say yes to her foyer, she showed him the baby's room. And as she said, it was their "daughter's or gay son's" room. Just like that, Schue agreed to sign some papers.
One night, Schue found Principal Figgins cleaning the floor of the cherrios' copy room. This was due to the drink that Sue dropped when she saw Rachel and Finn making some copies of their flyers to encourage new members. To make the ends meet, Schue asked Principal Figgins if he could take some janitorial job at night even for half the salary. This was very sweet of Schue, trying to be the provider for their family. Very chivalrous and typical of a father-to-be.
Schue actually looked cute in his uniform with his name on it. Emma caught him one night, cleaning the room. She offered to help him. Schue got the cue and wanted to help Emma with her obsessiveness in cleaning things. Like Finn and Rachel, they too had their first encounter. They didn't kiss though. But there was a connection. Unlikely, Coach Tenaka saw them and the next day he asked Emma out for a date. His words woke up Emma and she then refused to offer some more help to Schue.
Meanwhile…
Terri went for a visit to her gyne and found out that she was only having a hysterical pregnancy. Which of course means she's not really carrying a baby. One night, she made dinner for Schue in preparation for her big announcement. Instead, she got cold feet and told him the baby is a boy. Good luck Terri on misleading Schue! She got so guilty that she decided to let go of the house and told Schue that she's now willing to compromise, so she'll just turn her craft room to the nursery.
This episode showed the different issues of each character. First, Rachel's feelings for Finn and her goal to be thinner that's why she tries hard to vomit. Second, Emma's hidden desire for Schue (that made her sing "All By Myself" inside her car while crying) and her fear of dirt (in this episode she wipes each grape with a cleaning wipe before she eats it! Man! The anticipation of eating them right away would kill me!). Third, Terri's (Schue's wife) hysterical pregnancy and her choice to keep it from her husband. Fourth, Quinn's ambition to achieve all the crowns in her school and her jealousy towards Rachel. And fifth, the teenager's raging hormones and the celibacy club's goal to suppress it. These issues keep me watching and they were not directly solved so you'll really wait for the next episode to see what happens.
I'm sooooooooooooooo hooked on this!
Posted by Soraya Peralta
More info:
Glee Official Site