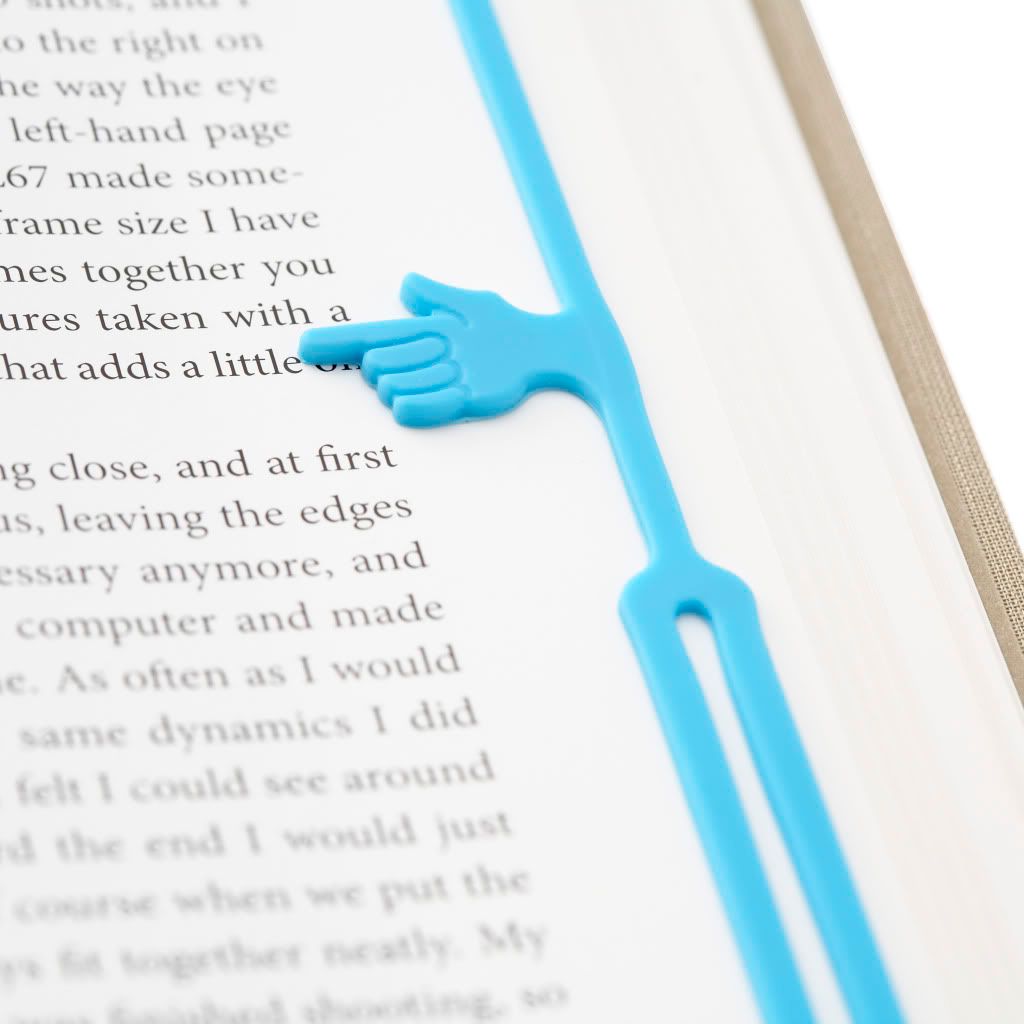 I've been reading a book given to me by a loved one and recently we've been trying to look for a good bookmark I can use when reading. Browsing the net like all geeks do I came upon this great innovative design from the guys over at 25togo. Like all great innovations this one is simple at best and does what a regular bookmark can't. It actually marks the actual line where you stopped reading. Simple and brilliant. Colors to choose from are pink, blue and yellow. I just hope someone imports and sells this stuff in the Philippines so I can grab one. Check the break for more images.
It's about 180 Taiwan Dollars or around Php200 on 25togo's store. Not including shipping for sure. 25togo's product description as translated by Google:
POINTING FINGER fingers will bookmark symbol on the fingers to adjust to the "means" to have been reading between the lines of the location, next time when reading this book, you can know immediately where the last read, easy to deal with common bookmarks can not be clearly pointed out where to line reading defect.

Posted by Jab Escutin
Source:
25togo