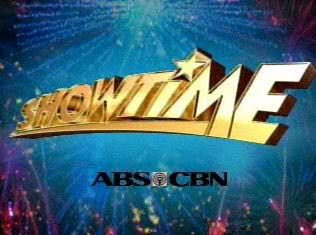 Showtime is one of ABS-CBN's newest hit. Showcasing different people's talents, this show gave hope to those who are not noticed because of different backgrounds and financial reasons. One of the show's main cast are the "Jurado" or the judges. Every week, new set of judges appear and they are only voted out by the viewers of the show. Vice Ganda, another favorite of the show is the most powerful judge as she is the only one that cannot be voted out.
Last week, one of the judges, Rosanna Roces, made a comment that changed everyone's lives. One group of children performed and Rosanna gave comments to the group as well as the coordinator of their performance who happens to be their teacher. The comments were deemed to be harsh that would teach negative values to the children. After the commercial, the management of the show allowed Rosanna to express her apologies. In her defense, she exercised her right to say whatever she wants as she was the judge. Sadly, our Movie and Television Review and Classification Board (MTRCB), imposed right away that the show be suspended for 20 days, for permitting such comments on air.
On a personal note, I really enjoy Showtime as it is fun and provides opportunities to people. Plus the fact that the performances are very entertaining. The contestants who were lined up in the next coming days expressed their disappointments as they were from different parts of the country.
In the meantime, Showtime is replaced with "Magpasikat." This is one of the segments of the show where celebrities show off their hidden talents. It's still entertaining but most of us still hope to have Showtime back on air!
Posted by Soraya Peralta
Source:
ABS-CBN News