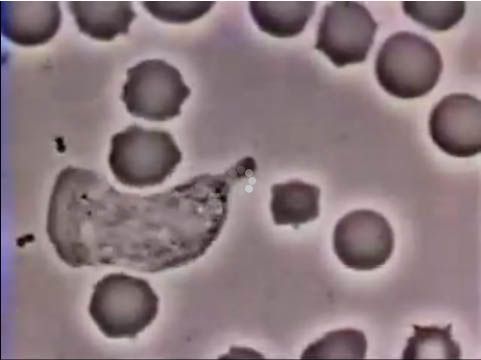 We all know that our bodies fight bacteria and other nasty stuff all through our lives. I found this little clip which shows how a white blood cell eliminates and eats a small bacteria that tries to runaway. Check the break for all the action.
I wouldn't want to be that little guy in anyway. The good thing is his other friend got away.

Bacteria1: Something big is chasing us! RUN!!!

Bacteria2: Let's split up to confuse it.

Bacteria1: Okay you go that way I 'll go this way.

Bacteria2: Aw man why the hell did it have to pick me! NNNNOOOOOOO!!!!!

White Blood Cell: NOMNOMNOMNOMNOM!!!

Posted by Jab Escutin
Source:
YouTube
via
Geekologie