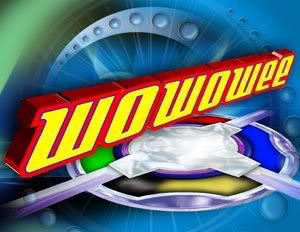 Yesterday, 12th of January 2010, Willie paid tribute to a fan he met in Lake Tahoe in one of his shows.
Yannie Collins Auld is a 13-year old child who was diagnosed with brain cancer. When she met Willie in the US, her only wish was for the cancer to go away and to meet "Santino."
Whenever I'm at home, I watch Wowowee with my grandmother. And it never failed to entertain us, especially my grandmother who watches three times a day when she's in the US. Talk about addicted! But today, I was moved with Willie's tribute to Yannie. He made it possible for Yannie to come to the Philippines and meet Santino. Even for that brief encounter, I could see the sincerity and the happiness in the children's eyes when they met.
Yannie went back to the US after that. And today, Willie announced that Yannie passed away last night. I am not in any way related to Yannie, but I feel for her. Somehow, in the middle of battling this unpredictable disease, she had a little break to relax and cherish the moment of meeting Santino. On the other hand, Santino looks very saintly and pure. He's so sincere and when he gave his wish for Yannie, tears rolled down my face.
To all the children battling cancer or any other disease and disability, always believe that there is an angel guiding you. And to Yannie, wherever you are, you are an angel now and you can guide other children so they can also have their chance.
Are you also a Wowowee geek? or Not? Let us know here in Geekpinoy what you think about this amazing show!
Posted by Soraya Peralta
More info:
Wowowee January 12, 2010