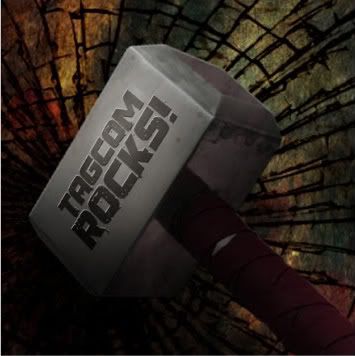 Toys, Anime, Gaming,COsplay,Movies/Maquettes or most commonly known as TAGCOM is an event for all kinds of geek collectors and enthusiast. Now on it's 4th event and going strong, the 4th TAGCOM "The Gathering" is sure to be one of the best events for all your collectible needs. Check out all the details and venue after the break.





Toys ~ Anime ~ Gaming ~ COsplay ~ Movies/Maquettes

Hobbiworx Inc. in cooperation with Robinsons Midtown Mall brings you…..

"The Gathering " 4th TAGCOM Toys & Hobbies Convention
Feb. 27 & 28, 2010
Atrium of Midtown at Robinsons Place Manila
Ermita, Manila
10:00 am – 9:00 pm
Admission is FREE
Geek Pinoy will be on site to cover all the great buys and happenings so stay tuned!
Posted by Jab Escutin
Source:
ishotaby/ Just Read!