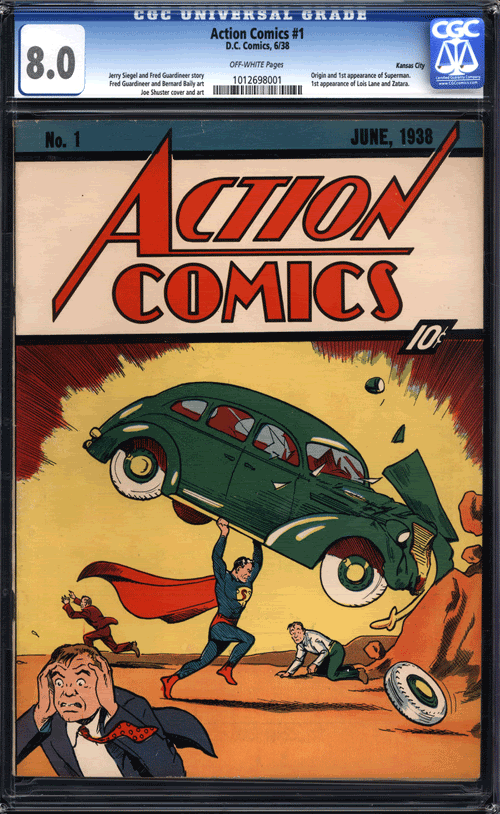 Action Comics #1 breaks the record of most expensive comic book in history, with a confirmed selling price of 1 million dollars. Yes you read it right it's 1 million US dollars for a comic book, that's $1,000,000 around 47 Million Philippine Pesos. So why did somebody pay all that cash for a comic book? It's the first ever appearance of Superman with a
CGC
grade of 8.0 out of 10 making it the rarest of it's kind in the world. This comic book which was intended to entertain kids was priced at only 10 cents and it changed the whole world of comic books.
Just go ahead and click the image to get a closer look into the most expensive comic book of all time.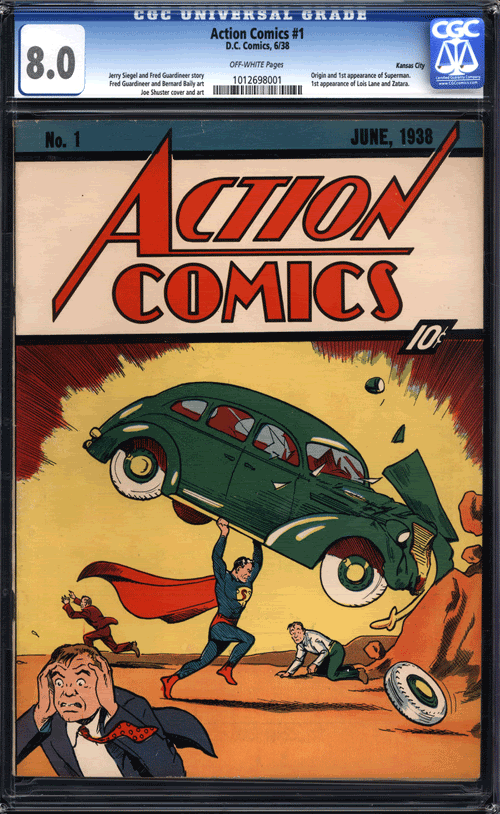 Only about 100 copies Action Comics #1 remain in existence, and of those 100, only two have received a grading of 8.0 (Very Fine) or higher. This particular book is one of them, making it among the rarest of the rare.

Up until now, the record-holder was another Action Comics #1, this one with a grading of 6.0. It sold on ComicConnect.com for $317,200 in 2009.
So do you think you're geeky enough to drop a cool million on something like this?
Posted by Jab Escutin
Source:
Comic Connect