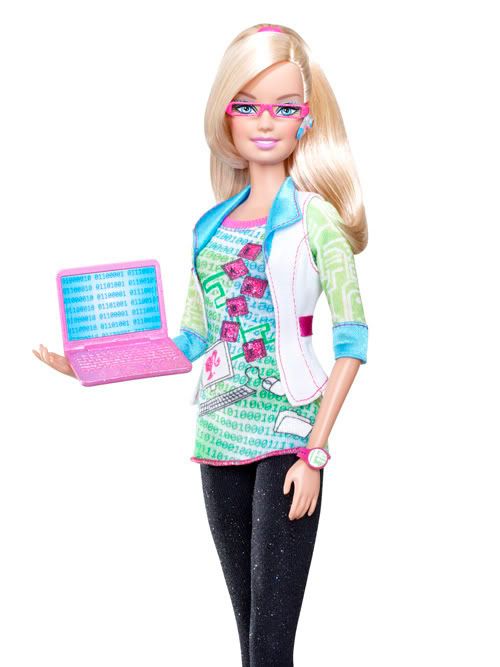 I've been a Barbie fan myself when I was a child. Having about ten Barbie dolls, I've seen her beauty in different aspects and she never failed to impress me. This time, Mattel, after conducting their survey, made Barbie a Computer Engineer.
Check out our beautiful Barbie and to all the geek girls out there, be proud!
The battle on equality will always be there. But I am glad that somehow, women are recognized to have the same talents and abilities. Computer Engineer Barbie is surely uplifting and inspirational.
Thank you Mattel. Keep it up Barbie! You look hot and you rock!
Posted by Soraya Peralta
Source:
Topless Robot