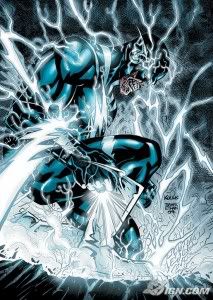 I just finished cataloging my comic book collection and found that I bought two copies of DC's Blackest Night Flash #1. I didn't know what to do with it so I thought I'd give it away to one lucky reader. So if you want to have it check the break to see how you can have this good read sent right to your door step for free.
I'm really not sure how many of you would want an old issue but hey if somebody wants it I'd be glad to give it to 'em. So here's all you have to do.
Leave a comment below telling us what you're geeky about and why.
Include your email address on the comment as the winner will be notified through email
Contest is open to anyone in the Philippines. Sorry, we don't think shipping and taxes would play nice with us.
Winner will be chosen based on creativity of answer.
Entries can be submitted until Sunday, February 28th at 12 midnight Philippine time.
Facebook users please leave a comment
HERE
and
NOT
on the fan page.
So what are you waiting for? Let the world know your geeky side!
Posted by Jab Escutin