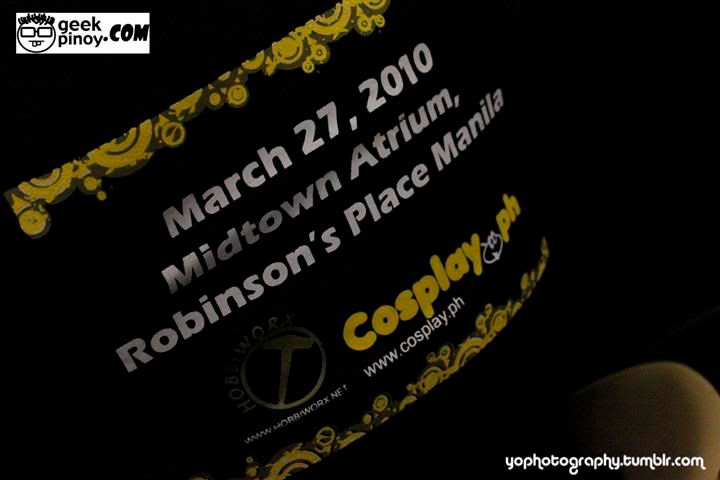 The 3rd Annual Philippine Cosplay Convention was a roaring success and Geek Pinoy was there to cover all the action our little shutters can take. We want to thank everyone who took the time to dress up and pose for Geek Pinoy. As you all know our blog is currently expanding and I'm glad to say we have a new contributing photographer for Geek Pinoy. Jan Yolec Homecillo was nice enough to share his shots for this post which I can say are very good ones. He's a budding photographer so let's give him all the support he needs as fellow geeks. So if you cosplayers are ready to grab and copy your photos or just someone interested in seeing how the Philippine Cosplay Culture is doing check the image heavy post after the break.
By the way, we've got so many images to post that it really wouldn't be good to cram it all in just one post so if we gave you a GeekPinoy card please wait for the next post if you can't find your photo here. Just click the images or pause the slideshow to get a better view.
Batch 1
Batch 2
Batch 3
Batch 4
Damn! That's a lot of images. I guess if you made it this far you're really into the these images. If you can please visit or even follow Yolec's work over at Yo!Photograhy.Tumblr.com for more of his experimental shots.
Update:
I decided to hide all the images so that you don't have to scroll that much, but don't worry all the images are still viewable by batch in the slideshow when you click each image.
Posted by Jab Escutin
Source:
Yo!Photography