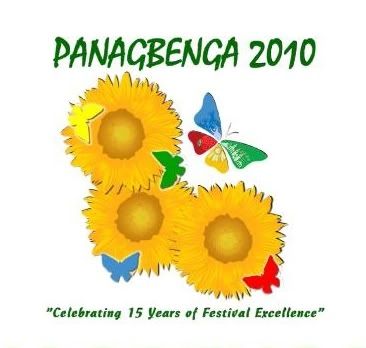 Baguio now celebrates their annual Panagbenga Festival. For our friends and fellow geeks in Baguio, this is really one heck of an event every year! Visitors come from different parts of the country and the world! Along with their comfy shoes and SLR cameras, people walked the streets and enjoyed the festivities, embracing the culture that Baguio people is blessed with. Check this out as GeekPinoy brings you the freshest news from the land of pines, Baguio!
GeekPinoy was in the event too! This time, our GeekPinoy correspondent (that's me!) was a part of the event, the Street Dancing category. Representing a company, I was one of those who experienced the event first hand. For a first timer, our group did very well. Complete with costume, make up and the choreography, our group was "in the zone." And underneath my shirt or costume, I hid my camera so as to take pictures as we go down the parade.
There were three stops for the street dance parade, where each participant (defined as a group) has to dance their piece. Media people were there too covering the event. Since I was strategically positioned on the side, photographers approached me for some poses.
Among the participants were grade school and high school students, representing their different cities and schools. Preparing for the festival really takes some time. And as for these children, we can safely say that they have practiced for such a long time.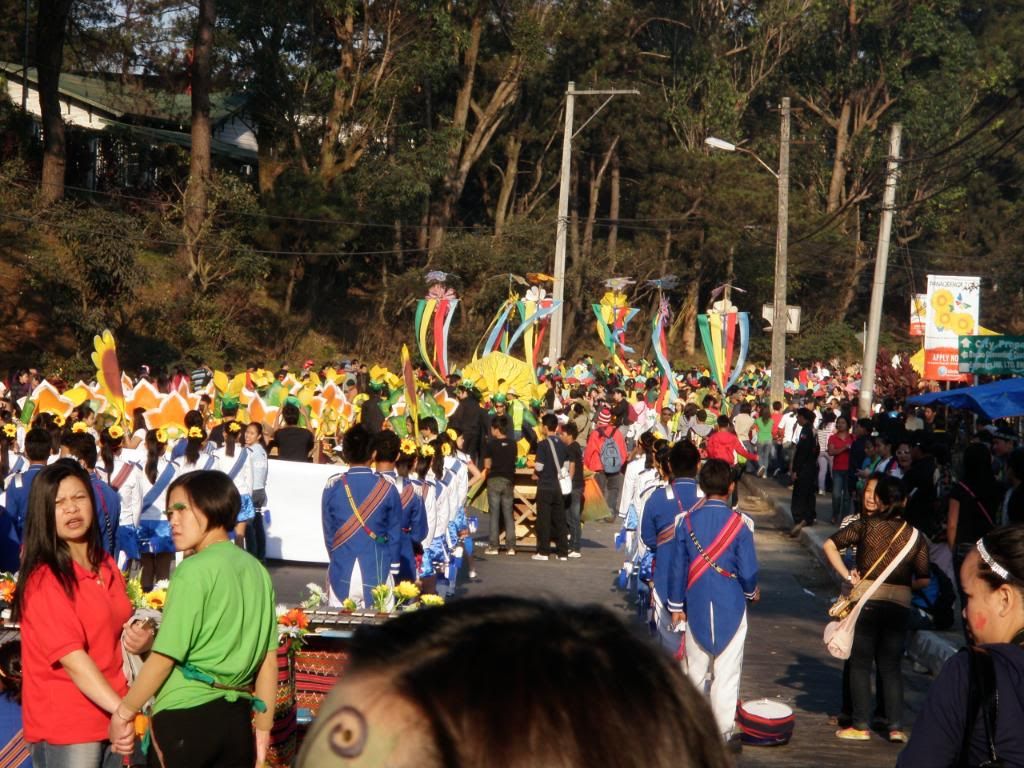 The whole event culminated at the Athletic Bowl, where over a thousand of people gather to witness the competition. There were different categories like elementary, high school and the open category. The open category was for participants from cities outside Baguio, for companies who wanted to join and showcase their talent and for other participants who wanted to join the competition. We were in that category.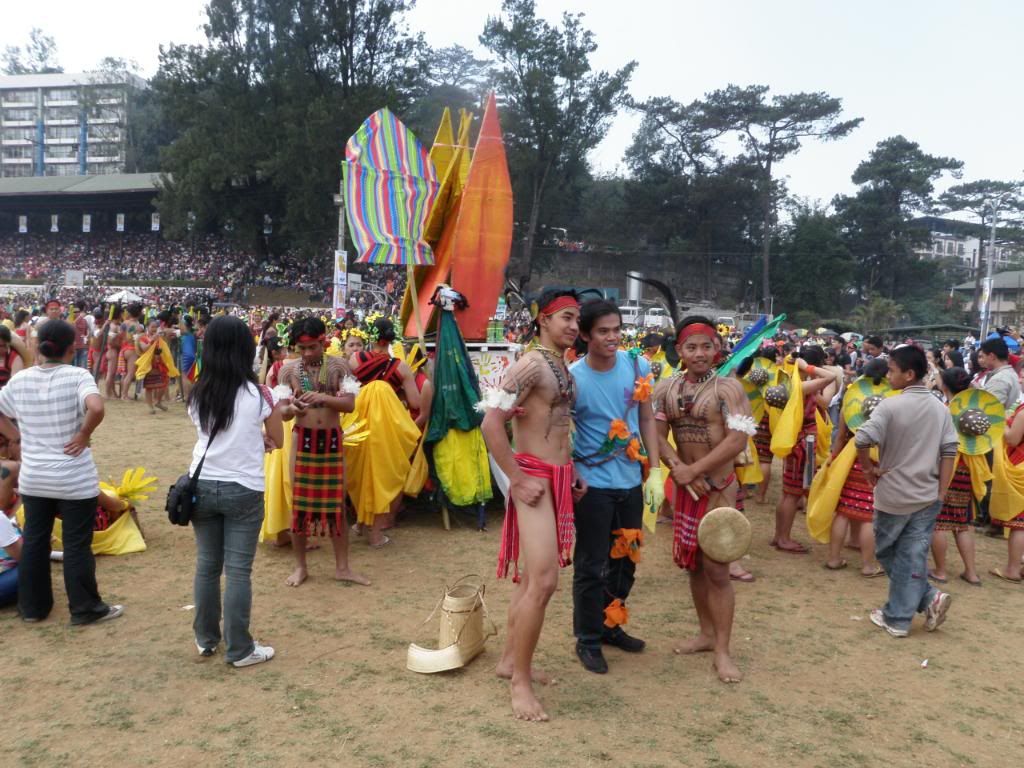 Even the participants posed and asked to have their pictures taken with the other participants.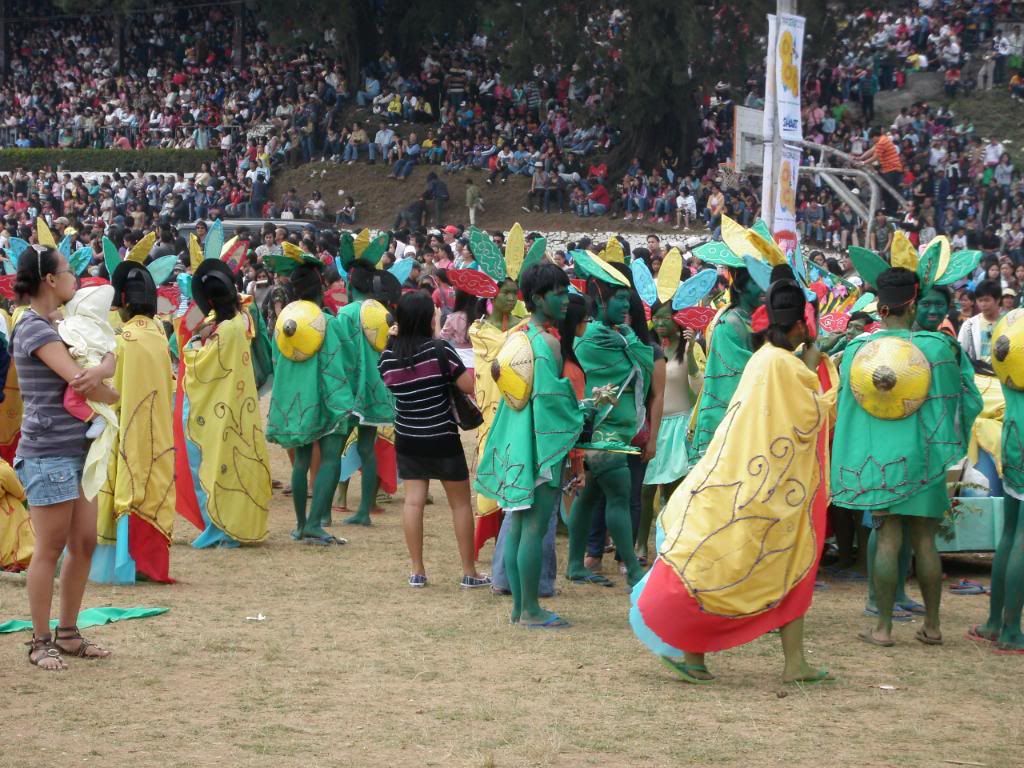 Even these children were so accommodating when we asked them to have their picture taken. They are sooooooooooo cute! Strolling along the streets, enjoying and holding hands.
And for those who still want to catch the event, here's the official schedule. Geekpinoy was informed that Session Road will be closed for the week for different activities like parties, bazaars, etc. I hope you'll get to experience Baguio during this time, Geeks!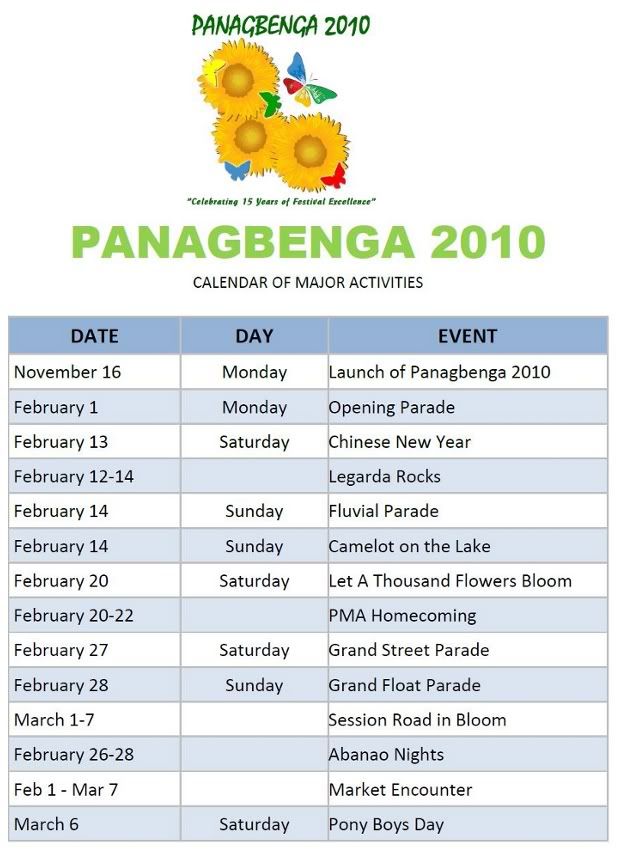 Posted by Soraya Peralta
More info:
Go Baguio!