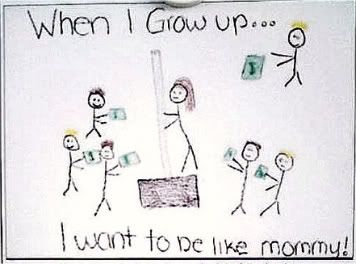 Here's something to think about, you're a grade school teacher and one of your students submitted the picture above for her homework, what do you do? Would you be concerned about this child's future or would you ask where Mommy works and be her next "client"? Check the break and see what Mommy has to say.
Click the image to read Mommy's side of the story.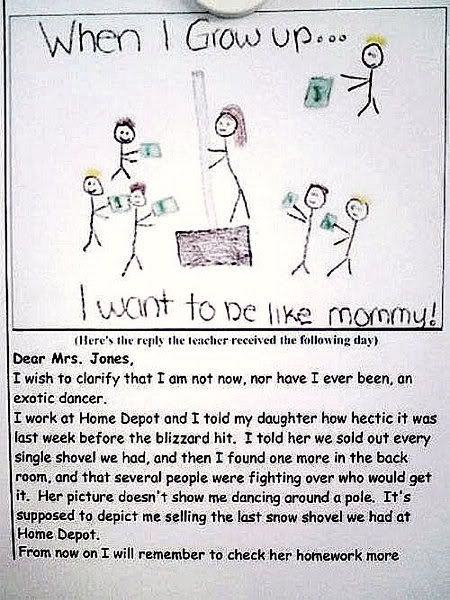 When I have kids I'm going to help them with their homework, or at least me or my wife will.
Posted by Jab Escutin
Source:
Geekologie