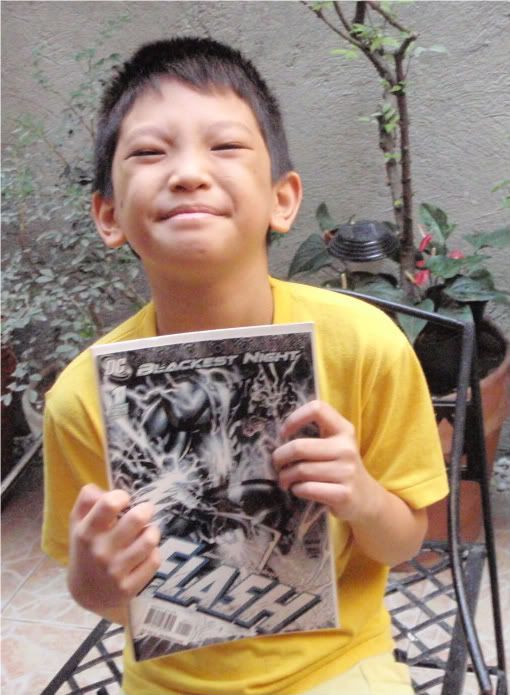 We want to thank everybody who submitted their comments for our first ever Geek Pinoy Give Away! The winning geek comment goes to Noria Adam-Lim! We call her the anime geek with a heart. Why? Check out the winning comment:
I am an anime geek. I am such a geek that I named my first dog after Sailormoon. My passwords are Nihonggo characters I love from Ghibli. And on my wedding day, I marched the red carpet while the band plays "Voices" from the soundtrack of Macross. Nobody knew what the song was except for a fellow anime geek who was waiting for me at the end of the aisle.
Thanks for melting our geek hearts Noria. And for that she won an issue of DC's Blackest Night Flash #1 which is proudly displayed by her cute son on the left. It pays to be a geek especially when you're Pinoy!
Stay tuned as we have more stuff to give away!
Posted by Jab Escutin
More info:
GeekPinoy Give Away