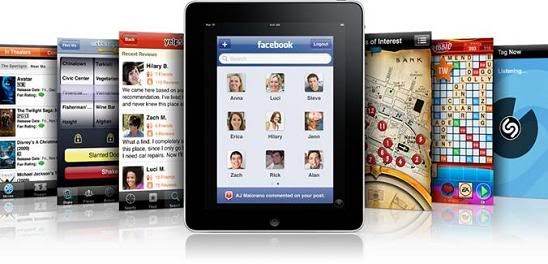 Have hundreds of CD's and DVD's lying around your house? Are they in good condition? They aren't pirated copies right? Drooling over Apple's iPad but can't seem to afford one? If you answered yes to all those questions iPodMeister might be able to help you out. They're exchanging used CD's and DVD's for any kind of iPod, iPhone or even an iPad. I'm not sure if this is some kind of scam but a lot of trusted sources are buying in so if you're interested check on the break to see what you need to do.
First things first, and for me this is the most disappointing part.
We also offer the iPod exchange to customers who live outside the contiguous 48 states (e.g. Alaska, Hawaii, Puerto Rico, and other U.S. territories) or who live in the following countries: Austria, Belgium, Canada, Czech Republic, Denmark, France, Germany, Italy, Mexico, Netherlands, Poland, Slovakia, Switzerland, and U.K. At this point, we don't offer the iPod exchange to international customers in other countries. We offer digitizing services only to U.S. and Canadian customers.
If you're lucky enough to be in one of those countries here's what you need.
· The CD was bought in a regular retail store.
· Original jewel case (dusty and scratched jewel cases are okay).
· Complete cover art, i.e. the booklet in front of the jewel case and the play list in the back of the jewel case have to be in mint condition.
· No visible scratches or marks on the actual CD.
· We do NOT need a list with titles.
Now all you need is about 600 CD's and DVD's that fit that criteria and ship it over to iPodMeister. Once you ship it over you might want to start praying everyday that this isn't a scam. The good news is shipping to iPodMeister is free if you live in the US.
If you think you fit the bill and would like to depart from your dust collecting CD's and DVD's then go ahead and click the source link to get more info.
Posted by Jab Escutin
Source:
iPodMeister