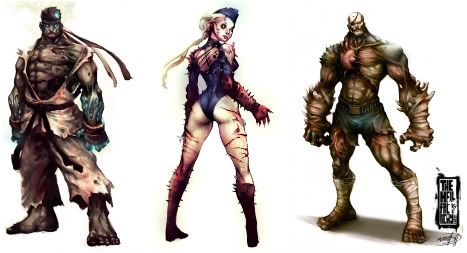 I'm a sucker for anything relating to Street Fighter and this concept art from Manuel Augusto Dischinger Moura just made my little geek heart skip a beat. It's Street Fighter characters as Zombies as mother freakin' zombies!!! What more can you ask for huh huh HUH?! All these emotions flooding in just by looking at it! And there's more after the break.
Can somebody please make the Street Fighter Zombie game already? Just click the image for a closer look.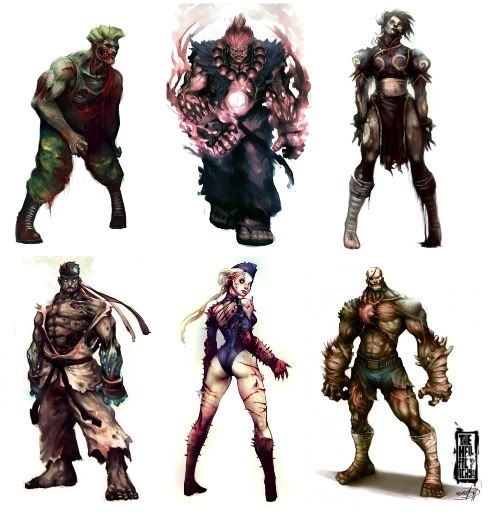 I personally love Blanka so he gets his own frame.
Check out high res images of each character and more of this great artist's work over at the source link.
Posted by Jab Escutin
Source:
Manuhell-CGHUB