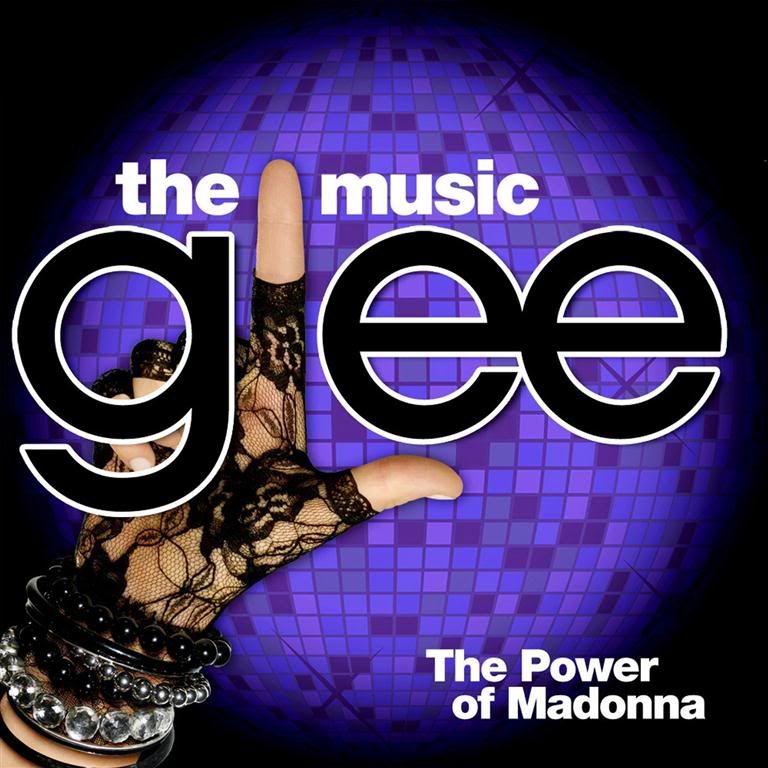 Who's the one person you'd put on a pedestal and... Well... Worship? Who is that person you admire and adore the most you live up to her/his principles? In this episode of Glee, The Power of Madonna, she is that person. Madonna, the epitome of success, power and reinvention. An episode filled with performances of Madonna's songs and power that worked in each of the characters.
Eager to know more? Let's all take a dive into this hot new Glee episode review.
Like a Material Girl having a Holiday in La Isla Bonita, we should always have a Celebration and we can Live To Tell the Secret of life and in the end, to Take A Bow, in the most fabulous way possible. That is Madonna for me.
Spoiler Alert Spoiler Alert Spoiler Alert Spoiler Alert Spoiler Alert Spoiler Alert Spoiler Alert Spoiler Alert Spoiler Alert Spoiler Alert Spoiler Alert Spoiler Alert
Remember when Quinn sang Papa Don't Preach when she told her parents that she's preggy? Madonna really knows what to say in her songs and you'll find all of that in this episode!
How I'll do this article will be a little different. So feel free to let me know what you think about it ok? Here goes...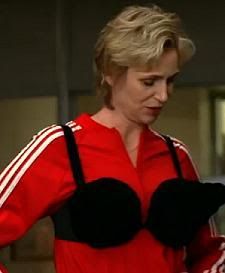 Song List
1. Ray Of Light
Sue is crazy about Madonna!!! Madonna's all hits album is now playing everyday at an ear splitting volume. Thanks to the mind games and black mail, which Principal Figgins soooo believed, he agreed to this music played everywhere in the school. Except in Emma's office, who Sue believes is not worthy of Madonna's power because of her personal inhibitions. Oh Sue, you play very well! Now, Rachel talks to glee girls on relationship and how to say no to the boys without any male vexation. Will Schuester overheard the story and turned to Emma for some way to help the girls.
This is the part where the adults show their instincts to help the adolescents. Don't you remember puberty? Where the adults get over protective as if shielding you from Pandora's ghosts? But Emma couldn't help either as she's still a virgin herself. She decided to help Will anyway, although she doesn't really know how to do it. Sue's new routine is to the tune of Ray Of Light. Will got inspired and asked Glee to perform a Madonna song. The girls were excited as most of them were a fan of Madonna. The guys weren't so thrilled though...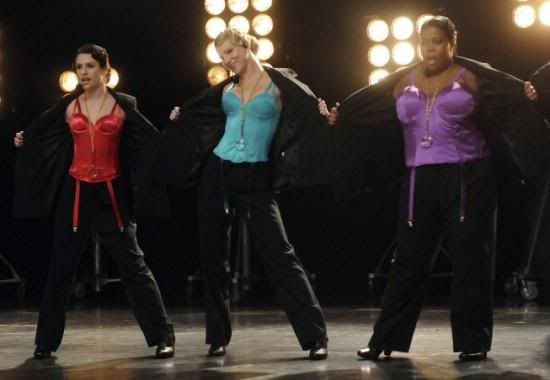 2. Express Yourself
Girls performed "Express Yourself" complete with costume and choreography. They never fail to amaze me. This song reflected their feeling of bein g mistreated by the boys. Meanwhile, Santana approached Finn for an indecent proposal. Apparently, this "virgin" issue is getting into their nerves. Deflowering Finn will earn Santana good rep and Sue will promote her to captain of the cherios. A win-win for Santana. Feisty and selfish!
3. Open Your Heart and Borderline
Rachel did a mash up of open your heart and borderline to help out the team. Finn is bothered that Rach & Jesse are still dating. The two did a great duet. Definitely a good chemistry these two! Now, Sue learned about her opponent, singing Madonna. She confronted Will, of course and for the 1st time Will stopped her hair jokes & insulted her hair instead. Sue was speechless! Just proves that Sue is human too, capable of being stabbed.
4. Vogue
Now, Kurt & Mercedes had this idea of making a Madonna video for Glee. They talked to Sue after she was insulted. Sue admitted she picks on will's hair because she's jealous. Then they offered her to be Madonna in the Vogue mtv. This was great! Sue has her talents and she looked like Madonna too! This was definitely a favorite! Need I say more?
5. Like A Virgin
Finn, Rachel and Emma sang their version of this song in preparation of their big night. In the end, Rachel didn't get to do it. Finn, on the other hand, did, but felt nothing. The funny part was, Rachel and Finn talked about they did over the weekend and Rachel said she did it, while Finn said he didn't. Au contraire…
6. 4 Minutes
Mercedes & Kurt sang this song at the cherios routine. They're now members of the cherrios, hoping to get more chances of landing a solo. Now that Je sse St. James is in the club, their chances are slimming. Yes, Jesse, the captain of Vocal Adrenalin, joined Mc Kinley High & New Directions to be with Rachel. Sweet, huh? Or is it….
7. What It Feels Like For A Girl
Guys realized they need to respect girls so they can work together. They had a reflection through an impromptu song and Schue even joined them. Finn welcomed Jesse to the Glee and promised to try his best to stay away from Rachel. A true gentleman, Finn!
8. Like A Prayer
The episode ended with a full house performance of Like A Prayer. Full house, meaning the whole Glee and a church choir! It was amazing! A new addition to the cast, and Sue's come back, furthered the plot to a higher level. The kids are starting to explore things on their own and when they're together, they really mash very well in their songs.
Kudos to my favorite villain, Sue for doing a one-hell-of-a-performance in Vogue! This episode was so great, they even made a compilation of the songs into an album! Rate this episode? I give it a definite, double, over-the-top 100%!!!
Posted by Soraya Peralta
More info:
Glee on Jack TV