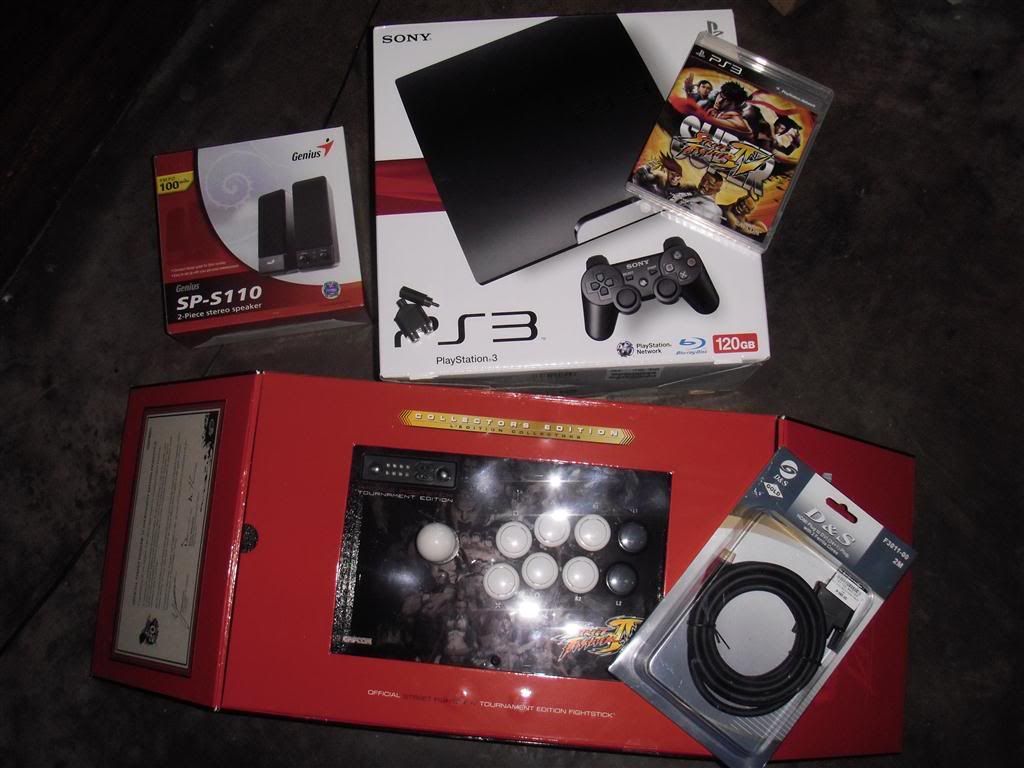 Just got a brand spanking new PS3 as a gift from my ever loving younger brothers, and all I'm planning to play is Super Street Fighter IV. I realized quickly that I really wouldn't be able to play consistently if I use our household television since everybody else watches their shows on it. So I figured I'd have to use my AOC LED Monitor as my display that way I'd have no competition what so ever since it's totally mine. In this post I'll give you a quick run down on what you need to do to have your PS3 up and running on your own monitor. And don't worry it's as easy as plugging in a couple of stuff. So check the break for all the action.
Here's what you need:
1.) The Monitor (duh!)
2.) HDMI to VGA or DVI Cable. Depending on what your monitor supports. Here I have a HDMI to DVI Cable since I use the VGA for my computer.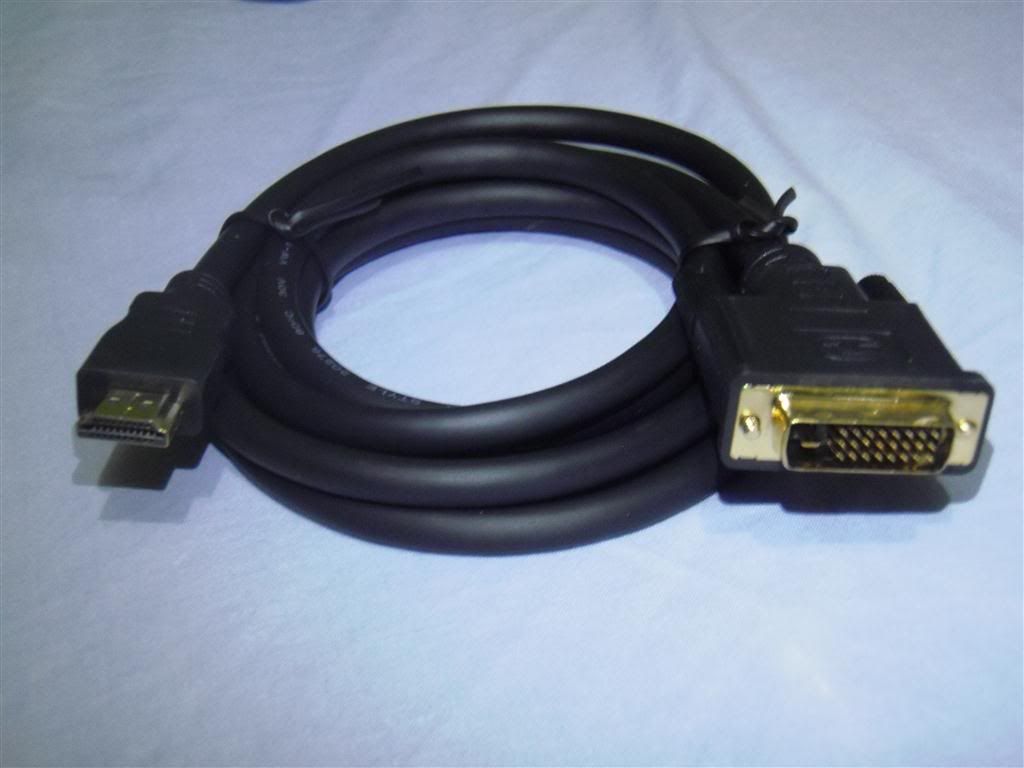 3.) 2 RCA Plug to 1 RCA Plug Adapter and RCA Plug to 3.5mm Jack. Since your monitor doesn't have any speakers built in we need these adapters to be able to add an external speaker.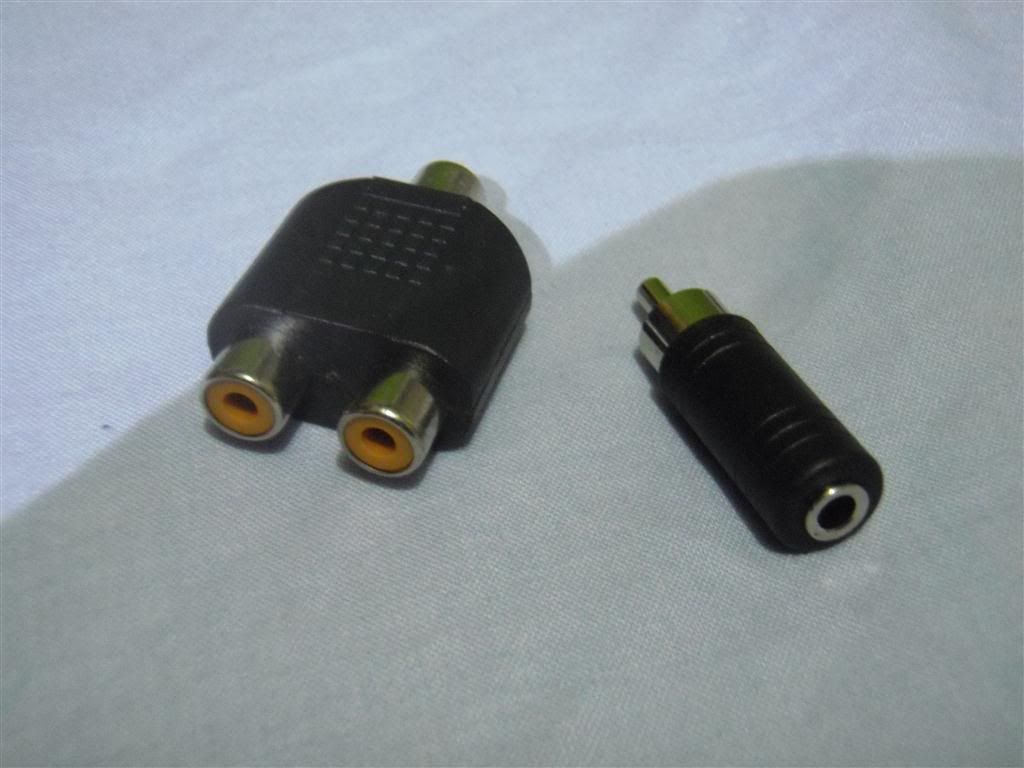 4.) Speakers. I just bought some cheap ones since I really wouldn't need anything too powerful.
5.) The AV Cable that comes with the PS3.
If you have all that we're ready to set everything up.
1.) First of connect the HDMI plug to the PS3 and the DVI or VGA plug into the monitor.
2.) Connect th AV Cable to the PS3 and then plug the white and red RCA's to the adapter and then the speaker to the 3.5mm adapter. When you're done it should look something like the picture below. Don't worry about the yellow RCA plug as that's the one for video since we're using HDMI.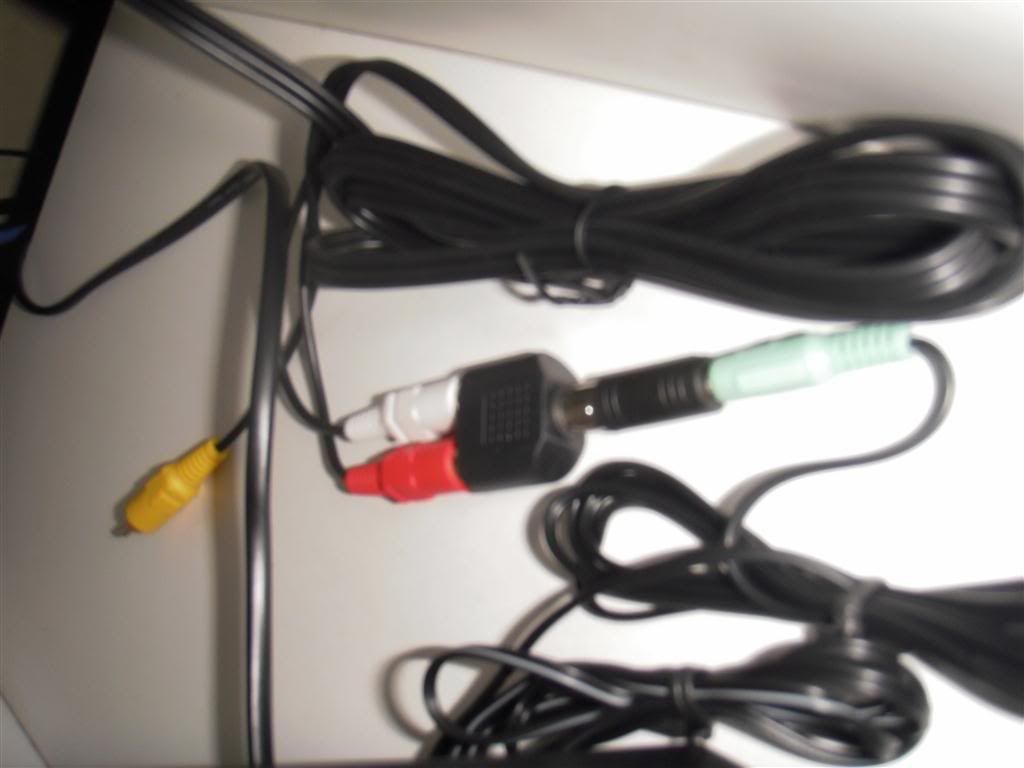 Now you're all set up. When you turn everything on your PS3 will ask if you want HDMI as your source for video and audio, just go ahead and say yes. Don't worry we'll still get the audio from the AV cable going to the external speakers.
One thing I noticed is when you're on the PS3's main menu you'll see an "Output Not Supported" message annoyingly float around the screen. Don't worry about it, it goes away when you're in the game itself. I'm not sure why but it only shows up when you're on the PS3 main menu.
That's how easy it is. Just post any questions on the comments and I'll try to figure it out as best I can.
Posted by Jab Escutin