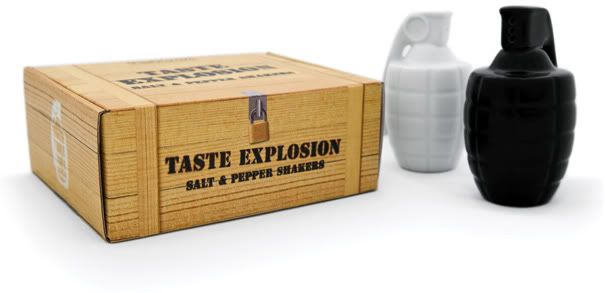 Here's a great way to spice up err... I mean blow up the taste of your meal. The grenade salt and pepper shaker will definitely add that explosive ambiance you've always wanted in your table setting. You might want to remind your guests not to get too excited about 'em because they might shake it and throw it away out of impulse. Here's to simple elegant designs that rock err... shake the salt and pepper out of the ordinary condiments. A set of these would set you back USD 16.00 or about PHP 800.00 around these parts. You can have these shipped from the Yanko shop, that's if you're not afraid of shipping and taxes. Couple more shots after the jump.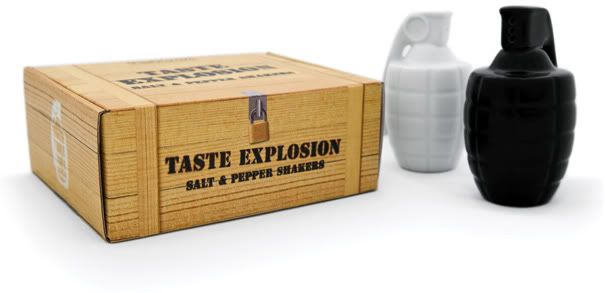 Here's a clip from the product page.
Whether you want to bring a bit of bang to your breakfast, blow up your brunch or detonate dinner times, these Taste Explosion salt and pepper shakers will ensure your meal times are memorable.

White grenade for salt & black grenade for pepper.
Salt and pepper not included.

Dishwasher and Microwave safe.
Packaged in a secure ammo box to avoid disaster.
Posted by Jab Escutin
Source:
Yanko Shop