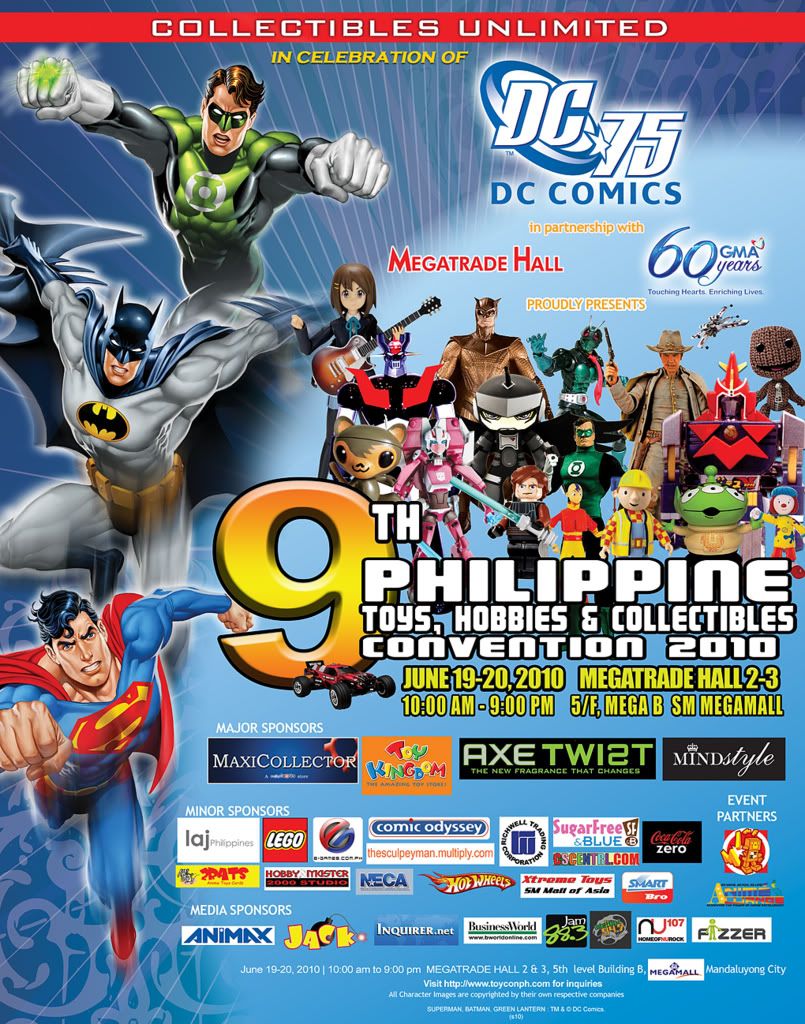 Well the first day of the Philippine ToyCon was a roaring success and hordes of geeks gathered to bask in all the glory and geekiness that is the Philippine ToyCon 2010. Unfortunately we won't be able to make it to tomorrow's leg due to real world stuff we have to take care of but we had a blast and found a lot of great stuff to post later on so check back and see all the great geeky stuff we have in store for you. But for now you can check on the break and see a couple of shots from the event.
A lot of cosplay geeks came in just to see Alodia and here she is with her sister at their autograph booth. I can say she has a lot of fans because we didn't even get a chance to shoot up close. So enjoy this clear shot from ToyCon2010's blog.
Here's the crappy long distance shot we got.
Ticket prices are a bit steep at PHP 100.00 a pop but I can say it's all worth it. You even get ToyCon2010 stamped on your left arm. I ain't washing this thing off for a week just to get my money's worth.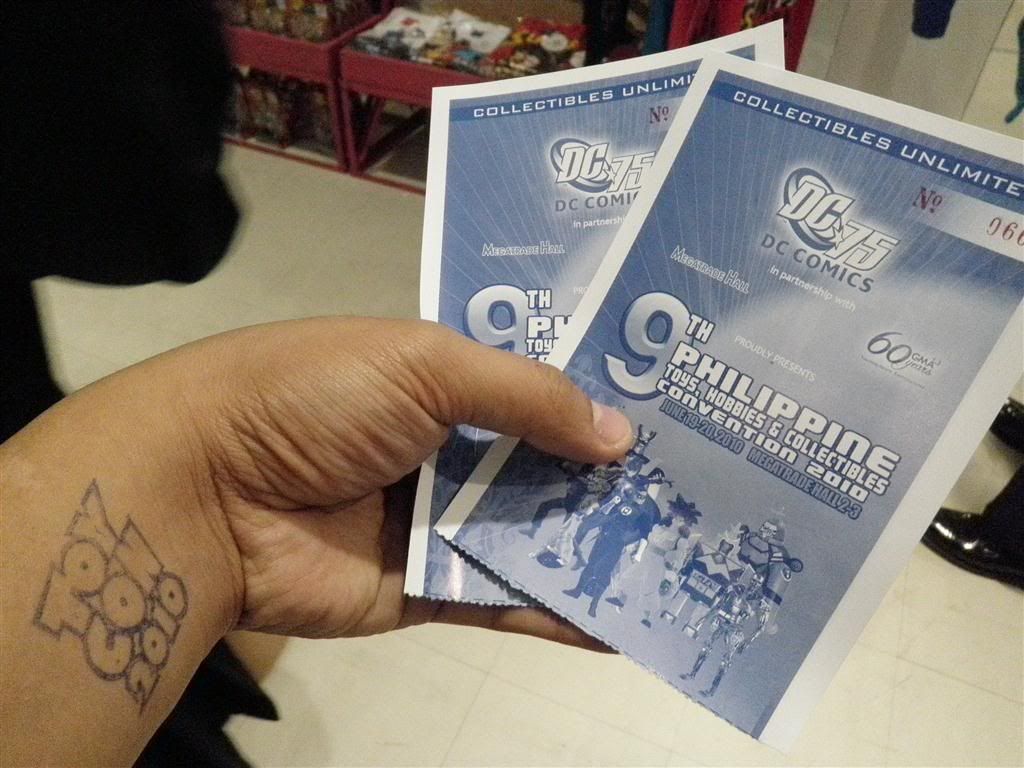 We found a lot of cool stuff on the event floor including these customized Aliens from ToyStory.
I can't wait to see Manny Pacuiao beat up Mickey Mouse.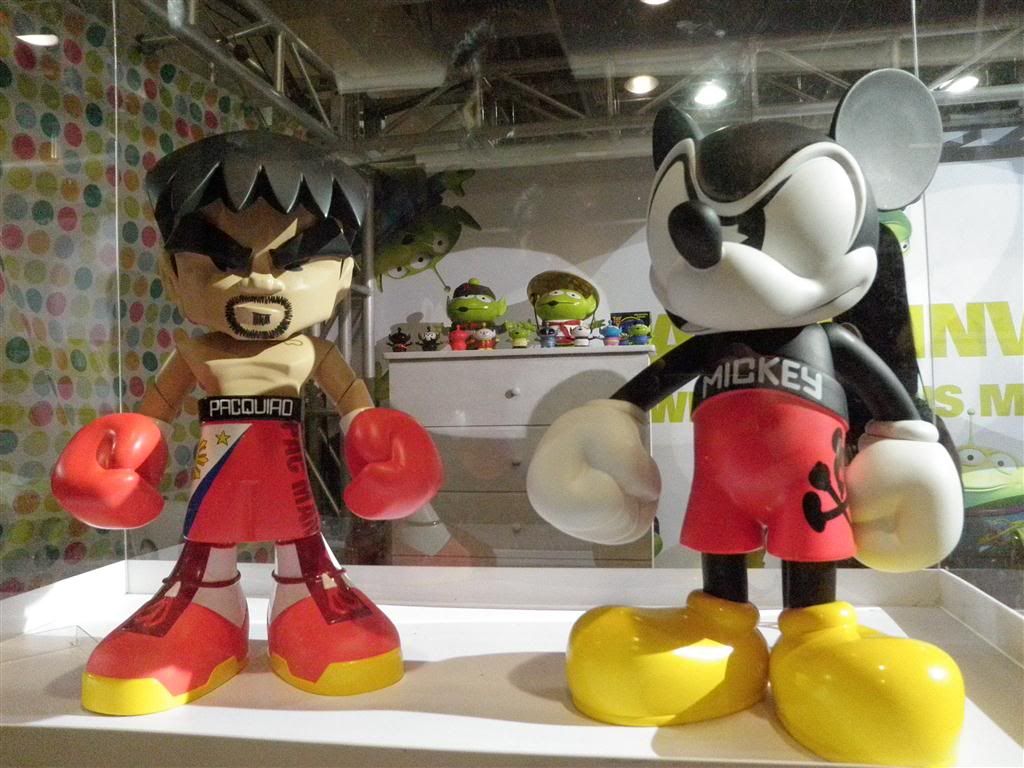 Maxicollector had great stuff on display including this Godly Cool Iron Man 2 Statue with lights.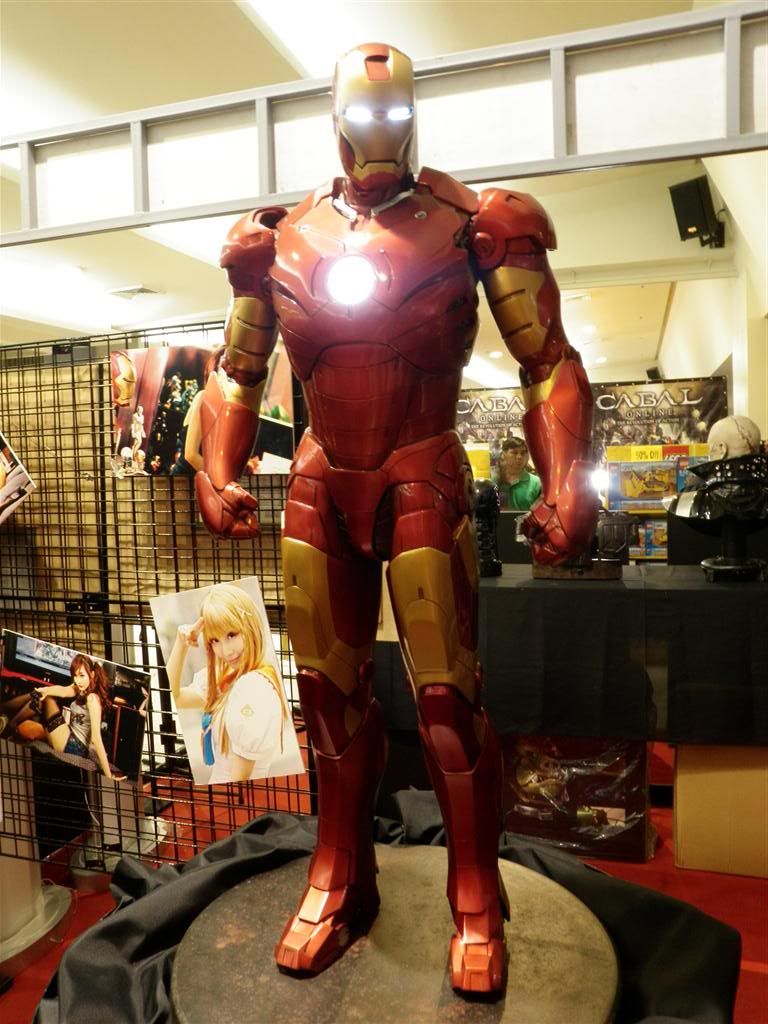 There's still a lot of cool stuff to look forward to at the 2nd day of the 9th Philippine ToyCon 2010 and I'm kicking myself right now because I can't go.
Posted by Jab Escutin
More Info:
9th Philippine ToyCon Blog