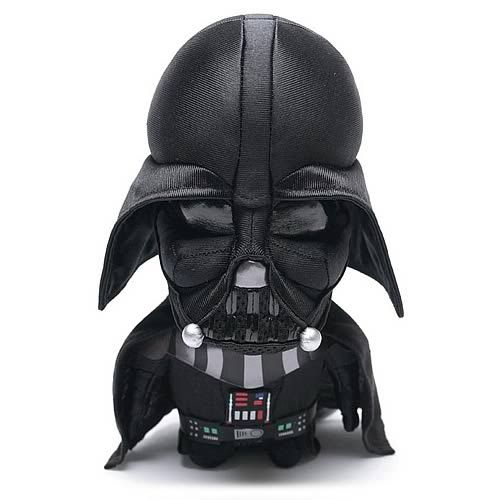 Want to start your kids on the hobby of collecting? The Star Wars Plushies by Underground Toys is a great set for any young collector to start with. I never thought the force was so soft and cuddly. The best about these plushies is they can also talk, yup each plushie in the set has a few words they can say to that little collector of yours. For now the set will transform Darth Vader, Yoda, Chewbacca and R2-D2 to those adorable 8.5 inch little softies. Check the break for a look at the other plushies in the set.
Here's a couple of clips of what each plushie says:
Darth Vader:
The Dark Side never felt so soft!
This plush is impressive...most impressive!
Soft Sith Lord!
Yoda:
A wise, soft Jedi!
Many different phrases!
Size matters not!
Chewbacca:
Adorable Chewie!
Huggable Wookie!
Hear this Wookie growl!
R2-D2
Soft Droid at your service!
Whistle if you love R2-D2!
Everyone's favorite Droid!
Each plushie would set you back approximately USD 21.00 but if you're into bigger things there's also a 15 inch variant that you can also get.
Posted by Jab Escutin
Source:
EntertainmentEarth