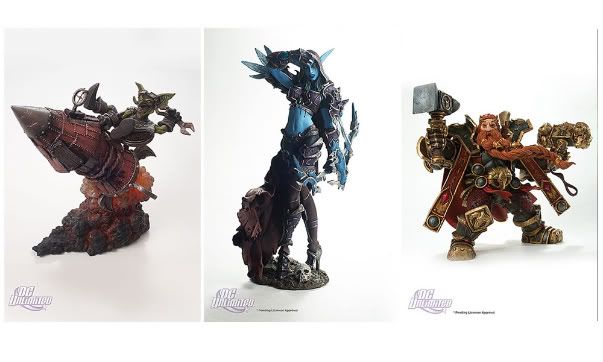 As expected the release of series 6 of
World of Warcraft Action Figures
are delayed again, I guess we couldn't have expected anything less since everything from series 1 was pushed back a couple of months. The new release date is set for
August 25th
September 15th which basically gives us another month to save all our hard earned cash. This set will feature a couple of big names in Warcraft lore including Magni Bronzebeard and the Forsaken Queen: Sylvannas Windrunner all making their debut in the action figure format of World of Warcraft. Here's to hoping they don't push the release date a couple more months because we're really itching to grab series 6 as soon as we can.
Update:
Delayed again to September. Thanks
Anonymous
vyperalta
for the heads up,
you might want to put in a name so we can thank you properly next time
.
Update 2:
been checking local retailers and still no sign of Series 6 figures.
Update 3:
a local retailer said World of Warcraft Series 6 would be available this week, most likely around Wednesday. No mention of price yet though.
Update 4:
Just got Series 6!
Check out our first shots!
Posted by Jab Escutin
Source:
DC Unltd