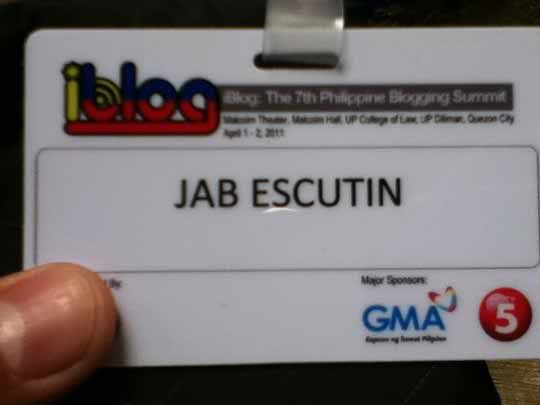 It's always nice to be around people who share the same interest as you, so in the case of iBlog7 it was more like blogging heaven. Not only do they feed our minds about improving our blogs, they also make it a point to
feed our stomachs
as well. We basically ate every two hours or so to keep us active and smiling all day. iBlog7 is my second time to attend an iBlog event and I must say that it's well worth the trip each year. I'm actually blocking March and April 2012 on my calendar right now just to make sure I can attend iBlog8. The words after the break will tell you more about my overall experience with iBlog this year and why I will do my best to attend iBlog8, assuming the world doesn't end on January 2012.
iBlog is basically an event that aims to share different insights and techniques on blogging and the different things it can do to our daily lives. One of the things that I think attract new bloggers is the potential of blogs to earn money which was discussed by
EJ Arboleda
. I'm glad that he made it clear that blogs are hard work and don't necessarily earn anything instantly and that we have to build our brands and content first before companies and advertisers see any value in our blogs.
I also enjoyed
Carlo Ople's
Ten Power Blogging Advanced Tips which also reinforced what the more advanced bloggers need to do to gain and maintain momentum on their blogs. It's always entertaining to watch Carlo present as his wit manages to give us tips not just for blogging but also life itself. "Never leave your job without asking your wife" and "A happy wife leads to a happy life" are some of the things I will keep in mind for the rest of my days.
I'm actually battling "Writer's block" lately and thanks to
Roy Dela Cruz's
tips I may have all the tools I need to keep on writing. I also learned new ways a Facebook Page can boost my readership thanks to
Mon Macutay
. I'm getting the feeling that a lot of Facebook fan pages will feature pretty girls as "fronts" or "decoys" this coming weeks which I have to say isn't a bad idea at all.
Aside from all the great presentations and food they also gave away a lot of great stuff. I was lucky enough to get an iBlog7 shirt on the first day, unfortunately I wasn't lucky enough to get anything on day 2. But then again I wasn't there for the give aways and I feel that I've taken home more valuable stuff.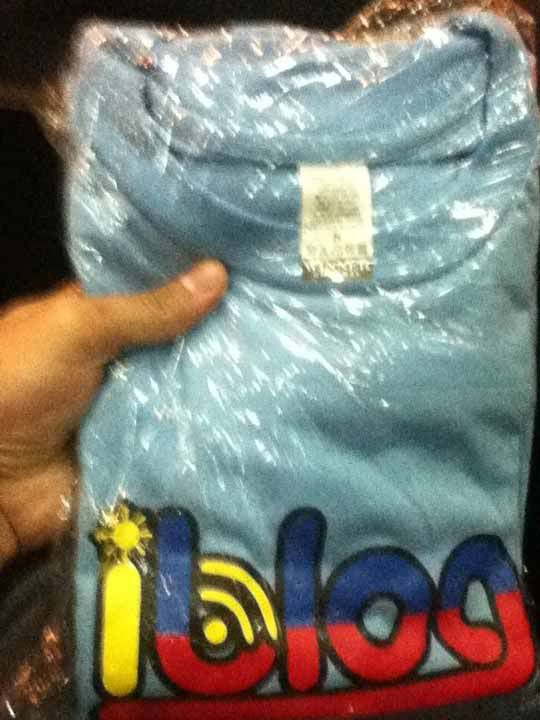 I have to say thanks to
Janette Toral
for making iBlog possible. Without events like these newbie bloggers would probably be stumbling in the dark and figuring out what to do with their blogs and probably eventually quit.
I'm glad that I was able to meet and see the bloggers I look up to at iBlog7. I know that I don't have close relationships with any of them but having being able to converse with them even with just a couple of sentences has inspired me to do more with my blog and hopefully be able to share more the next time we meet. I just hope one day I can muster enough courage to contribute what I've learned in my own experiences as a blogger when I return for iBlog8.
Posted by Jab Escutin
More info:
iBlogPH.org