Remember the first ever social networking site Friendster? Yeah the one where you kept on asking for "testimonials" from everyone in your network. Well they've decided to take a new direction, one that actually let's you play games with your whole social network. Friendster's social gaming stie has been in beta mode since 2011 and this coming April 27th, 2012 they're going to launch the full site to us mere mortals. So what does that mean for you? That means you can join lots of activities, watch a great show, play games, cosplay all day and just have fun. The event will be hosted by Ramon Bautista with music provided by Callalily and Gracenote. I'm sure there's going to be a ton of great stuff there so just head on over to SM North Edsa Annex - Cyberzone on April 27, 2012 for all the action. You can also check the break for the official press release from Friendster if you're up to it. See you there!
PR: Friendster Gets its Game On!
In 2002, Friendster pioneered the social networking industry by giving birth to a site that allowed people to share videos, photos and connect with each other. To remain competitive in the industry, Friendster redesigned to a social gaming site which has been operating on beta mode since 2011.
After 8 years, Friendster will officially launch its fully operating site, making it Southeast Asia's biggest social discovery platform that gives a unique user experience that allows them to connect to new friends, discover exciting games and earn rewards.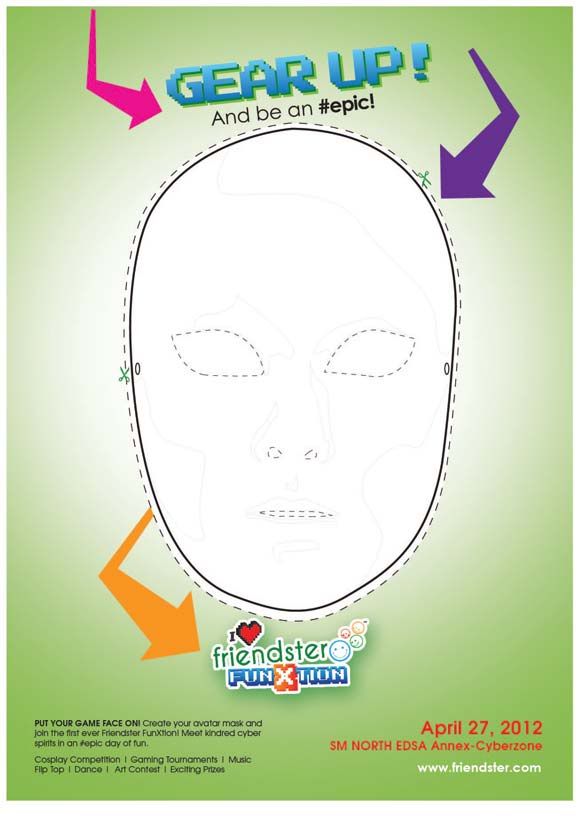 Posted by Jab Escutin
Source:
Friendster