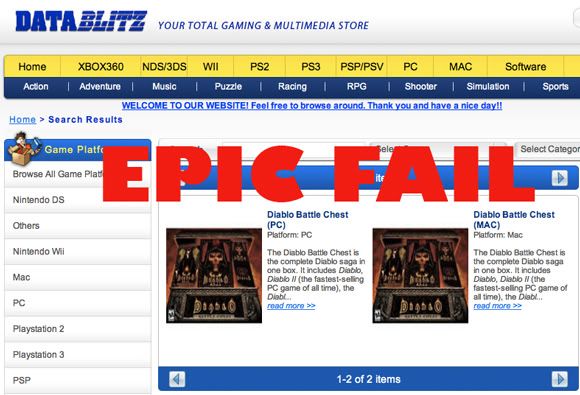 As every other gaming geek disappears from the face of the earth to play
Diablo 3
I find it weird that the Philippine's premiere shop to buy the game doesn't have it listed on their website. Is it just me or did somebody forget to update the Datablitz website to list one of the most anticipated games of 2012? How can anybody forget to talk about this game? It's like everyone's waiting for Diablo 3 the moment we finished Diablo 2. Can anyone from Datablitz comment please? Or am I just too dumb at searching for products at their website? I hope you guys understand the importance of updating your website specially when you have people checking on prices online and stuff like that. It's either that or you guys aren't selling Diablo 3 in the first place which is very unlikely.
Update:
They already have it listed under the "new release" which is on the lower left side of the site. You can go ahead and
click here
to see the product page. Unfortunately no word on price but they do have a photo gallery if you still haven't seen enough of those online.
Posted by Jab Escutin
Source:
Datablitz