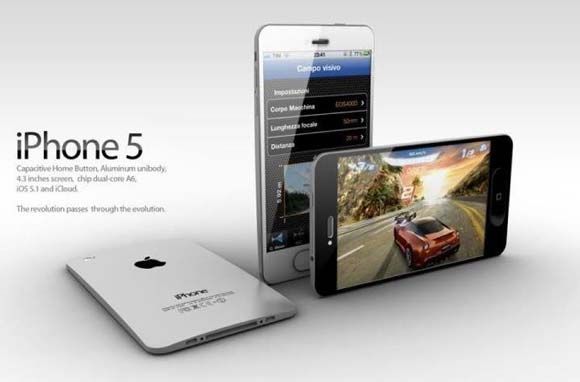 UPDATE:
It's now official!
I know everyone who's been holding out on the iPhone 4S is waiting patiently for Apple's next generation iPhone, or more commonly known as the iPhone5. Contrary to what feeble minds have been saying, as of this posting we still have no official word of the iPhone5. I know concept photos like the one above are all around the web and as much as we'd like these mock ups to be the real thing we can't say for sure what the iPhone5 will be like until we hear it straight from Apple itself. As Apple releases new gadgets around a reliable cycle at that, we can expect to hear official word of the new iPhone5 around October of this year and when I say "around" that means anytime from September 2012 to November 2012. The iPhone 4S was announced last October 2011 to us mere mortals and was released to us here in the Philippines around mid December of 2011 so if the iPhone5 were announced we can expect the same months of delay or even more before it reaches our shores or even have a Philippine peso equivalent of it's price. The reason I'm writing this post is to remind you all that we are already at the rumor stage of the iPhone5 so you can expect people around the web or news wires to say what the
iPhone5 "might" be like
, but until we here from Apple's CEO himself I'd advise everyone to just concentrate on what we currently have now. But if you're planning to buy a new smart phone around August 2012 you might want to hold off and just wait for the official iPhone5 announcement to see what this next magical device from Apple is capable of. Just saying...
Posted by Jab Escutin