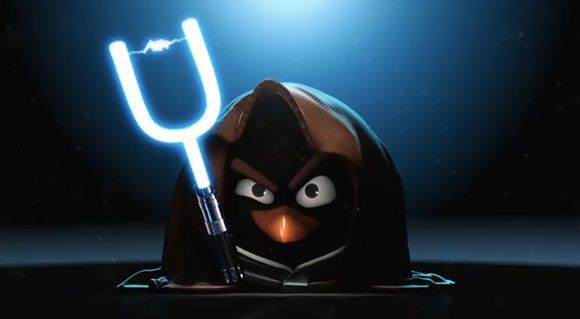 I'm not even finished playing the
newly released "Bad Piggies"
Angry Birds spin-off from Rovio and now they just announced that they're already releasing a new variant of the wildly successful game. Angry Birds Star Wars is about to be released to us mere mortals this November 8th which still gives me a couple more weeks to figure out how to finish the Bad Piggies game. Now I'm not really fond of the original Angry Birds game because I rarely hit the pigs and destroy their fortres. I usually just end up throwing my iPhone to the closest pavement. Anyways, just go ahead and watch the teaser for Angry Birds Star Wars after the break.
Posted by Jab Escutin
Source:
YouTube