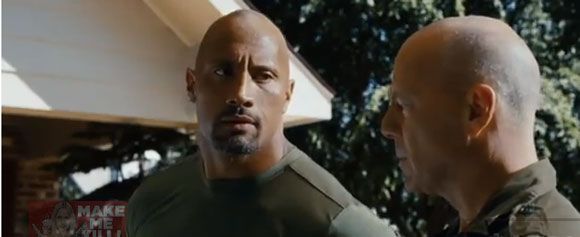 If you haven't heard, the Joes are coming back and this time they've got bigger stars in their ranks.
G.I. Joe Retaliation
picks up where the first movie left off where the US President got swapped. Now with an entire country's armaments at their command Cobra's about to take over the world with another super weapon. I think I heard this is going to be a trilogy so don't bet your pants the story will end with this movie. Cobra would probably have some kind of escape in the end to start things over or probably someone else is going to step in. I'm hoping the Baroness makes a comeback. For now just go ahead and watch the trailer after the break.
Posted by Jab Escutin
Source:
YouTube