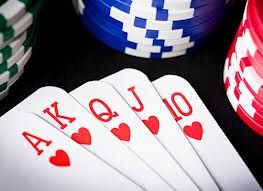 Searching for the best iPad gaming app can actually drag you down for a long time with countless options available on the iTunes Store.
The long list of software operators that develop gambling apps is expanding rapidly over the web, focusing on real-money wagering applications that are now skyscraping the iTunes Store, gathering fans and newbies to try them out; some for free-download to play for fun, some others with cashable earnings.
The top apps include famous casino gaming content like video slots, poker, baccarat or bingo just to name a few, with an increasing segment of local gambling apps for specific markets, e.g. Japanese lottery games, bingo, etc…
Poker: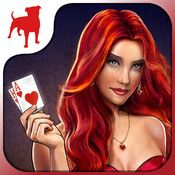 Zynga has developed some of the best gaming apps and launched its first real-money gambling game with Poker and Poker HD apps. Players can try out their luck by playing live against other opponents or by choosing one of its 6 million daily users.
Zynga's Poker App lets you play poker from 5 up to 9 people, taking small to big size bets, where you can even take part on tournaments. Some highlights include:
Sending and receiving free poker chips,
Checking your friend's Poker stats,
Playing with friends or with over 6 million Facebook players,
Online chat,
Sit-and-go style tournaments,
Available in 17 languages.
Slot Bonanza: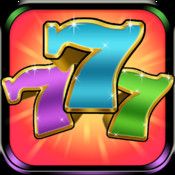 An addictive app with 9 video slots for the casino game lovers, astonishing animations, cool soundtrack and a slew of progressive jackpots to dazzle most professional players.
Developed by InfiApps Ltd., Slot Bonanza offers bonus games, daily and special bonuses, and can be played on the go without internet connection.
Bingo Beach:
Who would have thought that bingo, beach and surfing would match so well? Bingo Beach takes the classical bingo with power up features, collectibles, and playing levels to compete against your friends online.
Bing Beach has a multiplayer platform that connects players from around the world in real-time. You may play 4 cards from your iPad or tablet, and up to 2 cards on your smartphone.
Texas Poker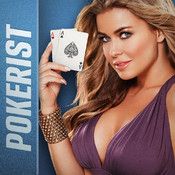 A real money app for poker lovers that hooks you up with other players whenever and wherever you are. Available for Apple iOS players, Texas Poker app is meant for all players regardless of your gaming level with chat rooms and different poker styles to get you started.
An exclusive vibrating feature will let you know when you have to make your move during a game. Texas Poker allows players to buy chips in the App Store without leaving the game, sending out gifts to other players, and also to get free tutorial lessons to learn the ropes as quickly as possible.
World Series of Poker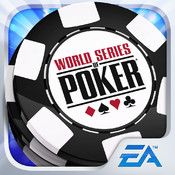 Powered by Electronic Arts and considered as "the most authentic poker game on the App Store" by Ty Stewart (Vice President & Executive Director of the WSOP), the World Series of Poker app is a free poker experience for iPhone and iPad users, where you can play anonymously or with your Facebook account.
Including the original WSOP tables, Texas Hold'Em and Omaha poker, you can challenge elite players and build up a stack of poker cards right in your smartphone. You can buy virtual coins, WSOP rings and bracelets and get a set into a high-stakes table.
World Series of Poker includes a VIP section with a special membership, advanced Stats Tracker, badges and gifts.
So, what's the next generation of social mobile games?
Game experts keep on pushing forward for a more availability of social games, since people tend to like better playing off with friends and known faces, rather than playing all by themselves or with total strangers.
More gambling apps are sure to come, but focused on social platforms and with real-money bets, accepting the fact that people like taking it to the wild side, and knowing that a few bucks may actually bring winnings.
Posted by Jab Escutin
Source:
www.CasinoMagasinet.com